Published: Tuesday, February 03, 2015 12:15 PM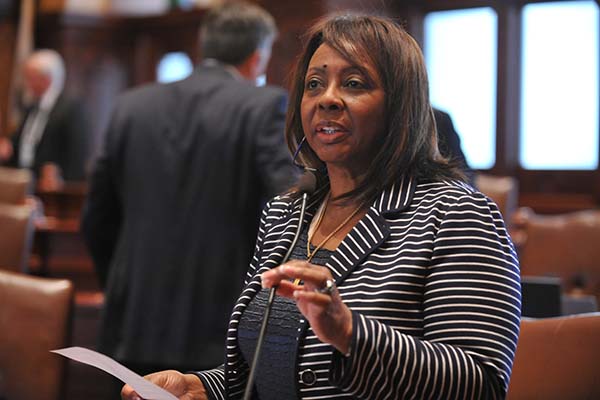 CHICAGO — Elected officials met Friday at the Chicago Urban League to discuss teen joblessness. Senate Democrats expressed concerns about a recent report stating Chicago has a 90 percent black teen unemployment rate.
"Unemployment has hit Chicago hard; however, it is unacceptable that over 90 percent of our black teens are jobless. Creating year-long job programs can put our teens back to work," said State Senator Mattie Hunter, Majority Caucus Whip.
Jack Wuest, Executive Director of the Alternative Schools Network, unveiled a new Drexel University report showing black teen employment rates in Chicago have reached historically low levels. Chicago, like most major cities suffered dramatic drops in employment after the Great Recession.
"The recent teen unemployment study shows this is a systemic problem. This is not only a Chicago issue but a statewide issue. Teens are ready to work. It is important to hear from the youth to get their ideas on what works and what doesn't," said State Senator Donne E. Trotter, Assistant Majority Leader.
A panel of State Senators, State Representatives and Chicago Aldermen heard youth testimony describing the benefits of summer jobs and steady unemployment.
"An idle mind is the devil's playground. If we want the next generation to succeed, then providing them with early employment opportunities is key. When our youth don't have opportunities to grow and achieve, then their only option is to turn to the streets. Once they are consumed by gangs then there're two options, the cemetery or prison," said Senator Emil Jones, III, Chairman of the Senate Black Caucus.
"I applaud the Chicago Urban League for bringing this issue to the forefront. I look forward to working with all interested parties to provide our youth with needed employment opportunities," Jones continued.
For related articles:
Category: Frontpage