Published: Wednesday, February 17, 2016 04:21 PM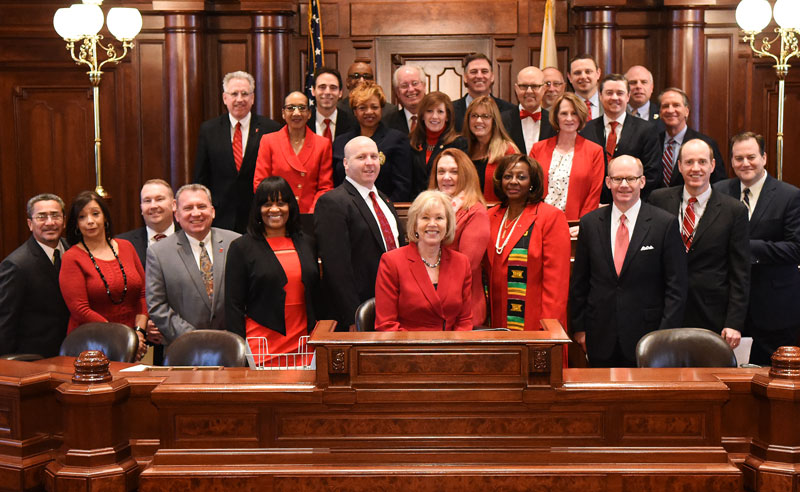 Members of the Illinois General Assembly showed their support of the American Heart Association's "Go Red for Women" campaign in the Capitol today. Go Red for Women encourages women to know their risks and take action to protect their health.
Cardiovascular disease claims the lives of nearly 500,000 American women each year. The American Heart Association created Go Red for Women to empower women to take charge of their heart health.
Category: News