Published: Friday, April 28, 2017 09:55 AM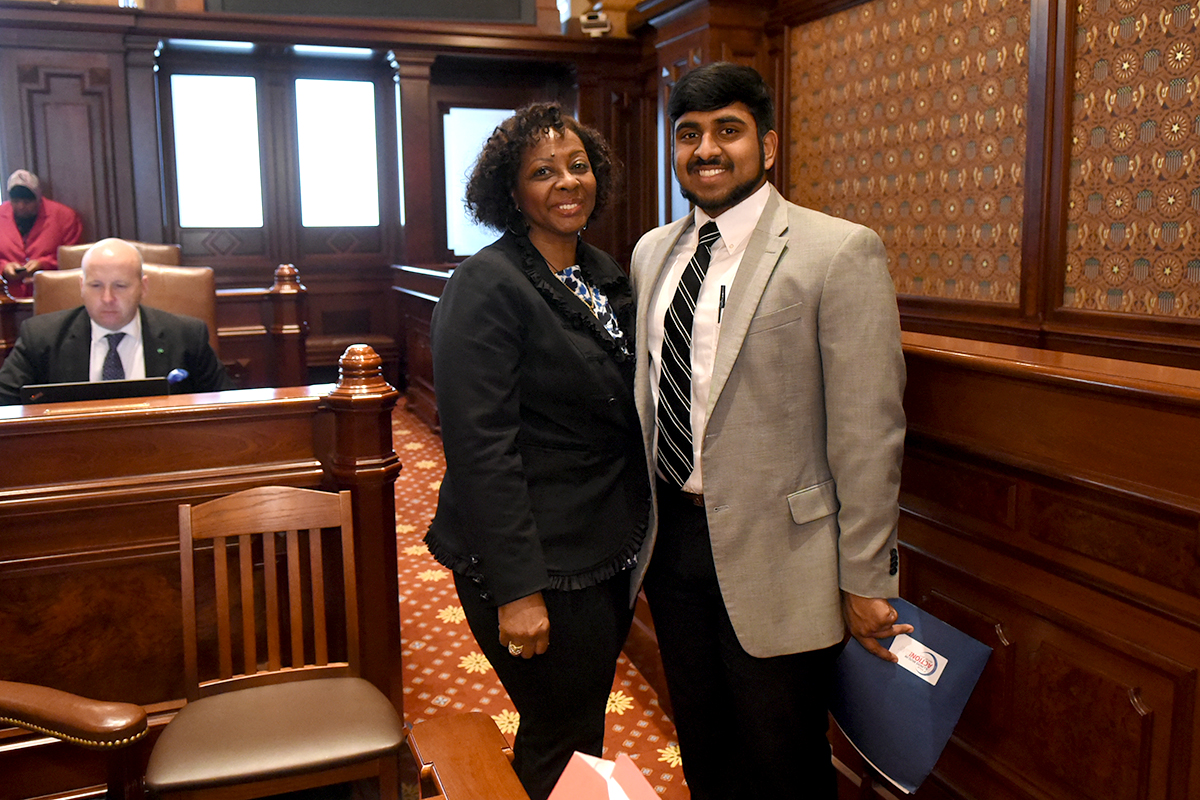 In honor of Muslim Action Day on Thursday, Ali Mohmoud served as my page for the day. Ali is from Hanover Park and is currently attending University of Chicago, studying Political Science and Psychology. He graduated from Schaumburg High School among the top quarter tier of graduating students.
He was the captain of the Varsity Scholastic Bowl team, an AP Scholar with honors and participated in other organizations as well. After graduation Ali plans on joining the Peace Corps and ultimately intends on working with the US State Department.
"The great state of Illinois has always welcomed, supported and protected people of all races, religions and walks of life," said Hunter. "We must work together to inspire a movement to restore our inherent American value that all people deserve to live free of bigotry, hate and violence."
According to the Council of Islamic Organizations of Greater Chicago [CIOGC], nearly one out of every four hate crimes with a religious bias takes place near a victim's home, and 15.6 percent occur in churches, synagogues, temples or mosques.
Category: Frontpage