Published: Tuesday, July 05, 2016 09:45 AM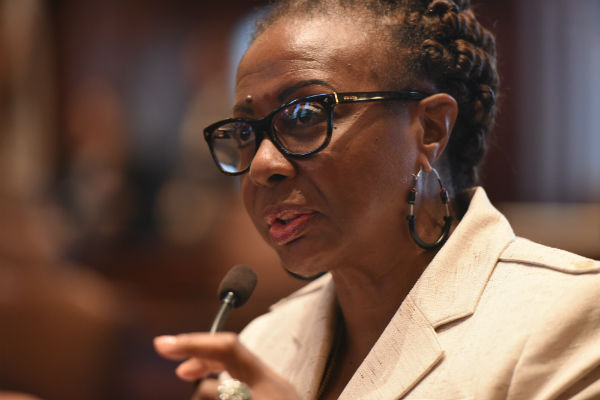 CHICAGO- In response to the gun violence during the weekend, State Senator Mattie Hunter (D-Chicago) is calling for greater commitment to violence prevention and youth programs.
At least 60 people were shot, and four killed, over the Fourth of July holiday weekend. Halfway through this year, there have been nearly 315 murders, more than 1,600 shootings and 1,953 shooting victims in Chicago.
"Rather than focusing on youth programs as a costly burden we need to focus on the costs of lives lost to gun violence," Hunter said.
"Violence is the language of despair and economic strife and we must change that language by creating opportunities for our children. We need to work and fight together to stop the gun violence in our neighborhoods."
Hunter is an advocate for after school programs and youth employment. She works to protect the youth by giving them the programs they need stay off the streets. United with the Chicago Police Department, Hunter pushes her efforts to secure safety in and around the communities of Chicago.
"Repeat gun offenders are a source of the problem we have to fix," Hunter said. "We have to create jobs to keep youth occupied and out of trouble."
The Illinois Senate passed legislation last week that would fund such programs as Redeploy and Teen REACH. One program, After School Matters, is expected to receive $2.4 million to serve thousands more teens throughout the next year.
###
Category: News