Published: Tuesday, January 17, 2012 04:38 PM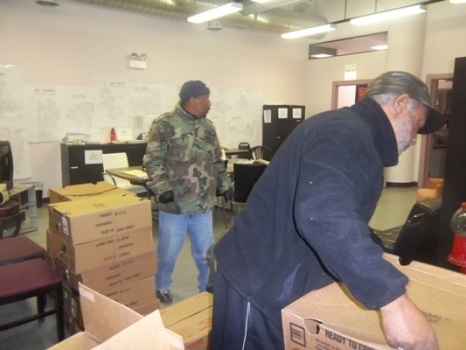 This past holiday season, Senator Hunter, with the help of volunteers, handed out over 1,000 turkeys and hams to low-income senior citizens in the district. Each year, Secretary Jesse White, Representative Ken Dunkin, Alderman Walter Burnett, local businessmen and volunteers work with the Emergency Fund to raise money for this holiday tradition. Since 1973, the Emergency Fund has helped tens of thousands of individuals who had nowhere else to go for assistance and has brought national attention to the importance of alleviating homelessness.
The Emergency Fund works with hundreds of volunteers in supporting Chicago families and seniors. The non-profit organization works with elected officials, individuals, corporations, foundations and receives government support to provide resources and give back to the community. Chicago residents in need of emergency assistance can dial 3-1-1 and to reach the Emergency Fund. The photo above shows volunteers unloading the turkeys and hams before they were distributed to seniors
This is Senator Hunter's ninth year participating in the ham and turkey giveaway program.
Category: Front Page