Published: Tuesday, April 13, 2021 06:01 PM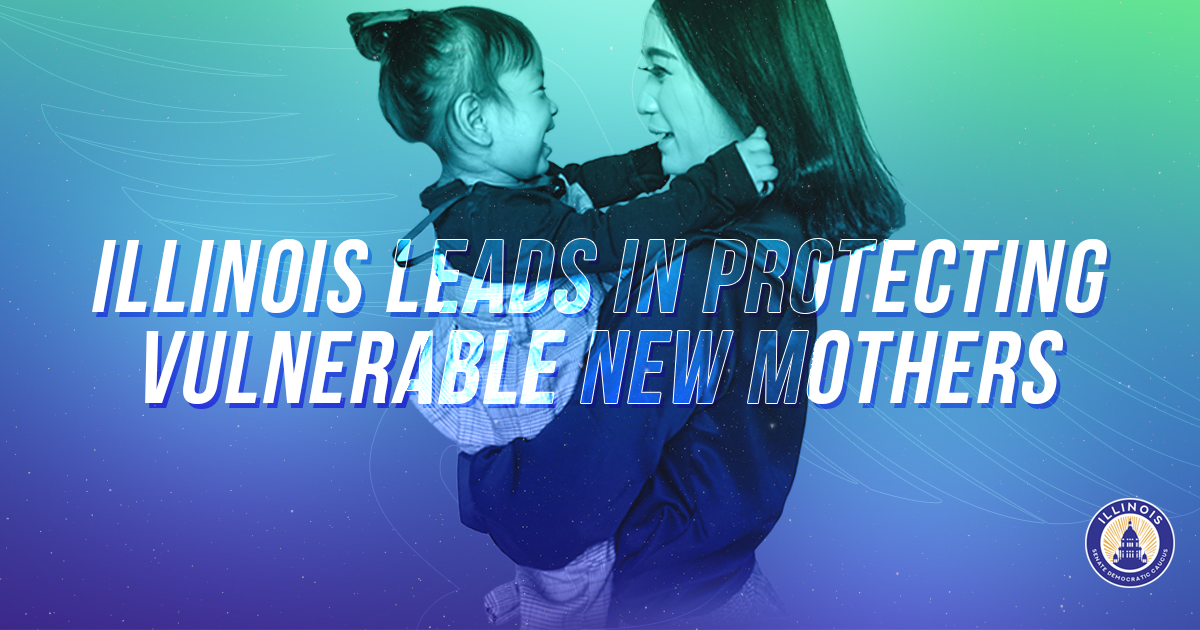 CHICAGO – After months of work to extend health care access to more Illinoisans, members of the Illinois Legislative Democratic Caucus are celebrating the extension of Medicaid coverage for new mothers from 60 days to 12 months postpartum. Illinois is the first state in the nation to extend coverage to ensure low-income mothers receive the support they need in the critical months following giving birth.
"We know that a significant share of pregnancy-associated deaths are preventable, and in 2021, mothers should absolutely not be dying from preventable causes after they give birth," said State Senator Cristina Castro (D-Elgin), who sits on the Senate Committee on Healthcare Access and Availability. "Extending Medicaid benefits to mothers for 12 months postpartum is a critical step toward reducing the maternal morbidity and mortality rate."
The extension comes following the approval of Illinois' 1115 waiver from the federal Centers for Medicare & Medicaid Services. Women with incomes up to 208% of the federal poverty level will now have continuous Medicaid eligibility through 12 months postpartum, a significant increase in coverage from the standard 60-day postpartum period.
Without this newly approved 1115 waiver, women between 139-208% federal poverty level would be left uncovered in the event they develop a serious pregnancy-related illness beyond the 60-day postpartum timeframe and haven't enrolled in new coverage yet.
"The maternal morbidity and mortality rate in Illinois remains far too high. In particular, Black mothers are six times more likely to die from pregnancy related issues than white mothers, which is unacceptable," said State Sen. Mattie Hunter (D-Chicago). "More than 70 percent of these kinds of deaths could have been prevented, which is why I applaud the Centers for Medicare & Medicaid Services for approving Illinois' waiver allowing for this critical coverage. With this initiative, mothers will be given for up to 12 months postpartum, which could be lifesaving to many."
A report from the Illinois Department of Public Health shows that Non-Hispanic Black women are six times more likely to die of a pregnancy-related condition as non-Hispanic white women. The report also reveals that poor continuation and coordination of postpartum care are factors in 93% of preventable postpartum deaths. This expansion of Medicaid benefits will help prevent mothers from experiencing periods of lack of insurance, delayed care and other stresses that can affect a new mother's health in this vulnerable time.
Category: Uncategorised