Published: Sunday, May 24, 2020 11:03 AM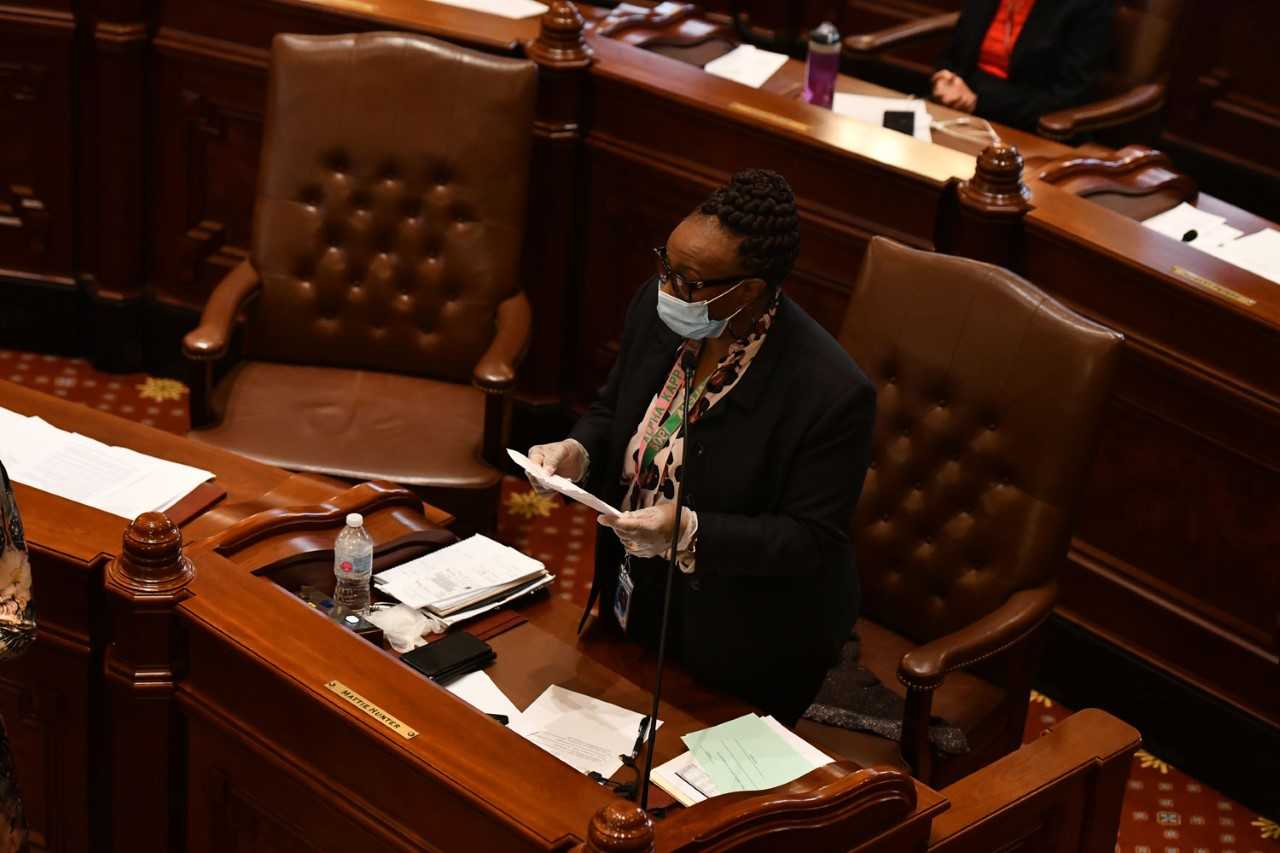 SPRINGFIELD – Following the passage of the state's next budget out of the Illinois Senate, State Senator Mattie Hunter (D-Chicago) issued the following statement:
"Illinoisans, especially in my community, are seeing their own livelihoods and the health of their loved ones diminish in the midst of this pandemic. Today, we passed a budget that prioritizes those families above all else.
"We strengthened our investment in programs that allow seniors to access essential services and stay in their homes, out of harm's way. We provided additional support to help small businesses in our most underserved communities keep their doors open and recoup their losses. Finally, with significantly increased funding for Medicaid and community health centers, we're one step closer to closing the health disparities that continue to plague African-American communities."
The budget package expands funding for the Community Care Program and the Home Services Program – programs that ultimately help vulnerable senior citizens and Illinoisans with disabilities stay in their homes who would otherwise have to be in assisted living, which significantly increases their risk of contracting COVID-19. Similarly, with the help of federal funding, the state's Home Delivered Meals Program will nearly double its capacity for the upcoming year.
In addition to approving a budget, the legislature passed legislation to enact the Coronavirus Urgent Remediation Emergency (CURE) Act to provide support through grant programs to support public health businesses, and residents. This program will deliver more than $3 billion to support long-term care facilities, small businesses, local health centers, rent and mortgage assistance programs, and medical assistance providers.
The spending plan sets aside $600 million to fund grants for businesses impacted by COVID-19, with money specifically set aside for daycare providers.
Also included in the budget is $30 million for additional mental health and substance abuse programs for people effected by COVID-19.
Category: Uncategorised