Published: Friday, March 13, 2020 10:13 AM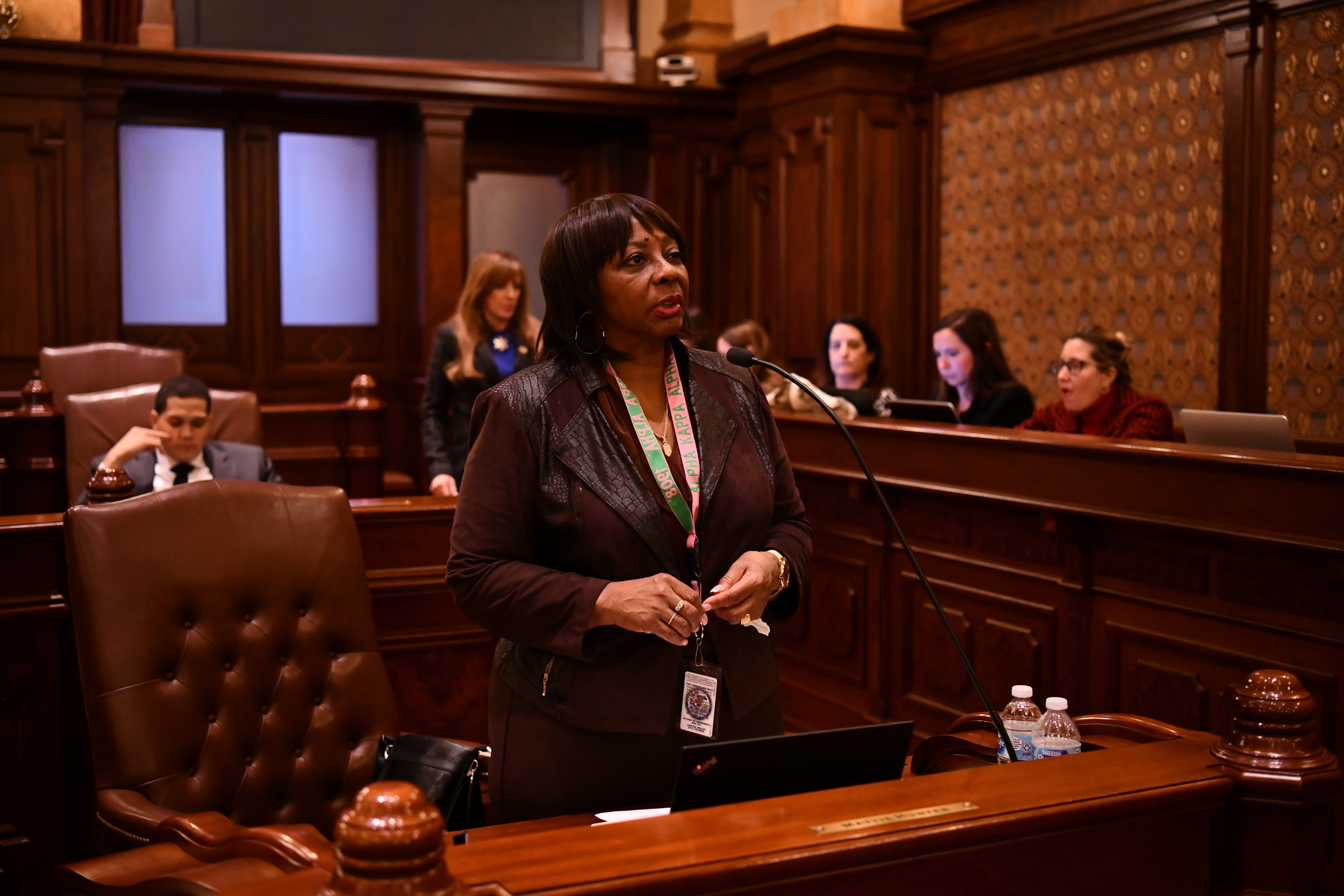 CHICAGO – In what she views as an imperative step toward a more equitable criminal justice system, State Senator Mattie Hunter (D-Chicago) has introduced legislation that would give tens of thousands of Illinoisans a second chance at a clean slate by clearing their criminal records of arrests for which charges were acquitted or not filed.
"Even if the government doesn't have a solid case or decides not to prosecute, having an arrest record can hinder an individual's advancement in all aspects of their life – from housing to education to job prospects," Hunter said. "It is an injustice to subject people to that if there is no chance they'll be convicted of a crime, or even charged."
Senate Bill 3476 requires automatic expungement of records in cases where:
arrests result in release without charges;
charges result in acquittal or dismissal; or
the conviction was reversed or vacated.
This would not apply to arrests related to domestic violence or sexual assault.
Studies indicate that nearly 9 in 10 employers, 4 in 5 landlords and more than 3 in 5 universities and colleges perform background checks while assessing applicants.
SB 3476 also requires that after an automatic expungement, the arresting authority must notify, by mail, the person whose record has been expunged.
"Innocence should not come with a price tag," Hunter said. "We know that arrests disproportionately affect African-Americans, and low-income Illinoisans who, more often, lack the means to pay for expenses related to the expungement process."
Under the current procedure for expungement, the petitioner must file a request for the records to be sealed or expunged. A copy of the petition must be served to the State's Attorney or prosecutor in charge of prosecuting the offense, the Department of State Police, the arresting agency or the local government entity that made the arrest. Any party entitled to notice of the petition may file an objection with the circuit court clerk. The red tape and legal expenses are often a barrier to low-income Illinoisans.
SB 3476 has been assigned to the Senate Criminal Law committee.
Category: Uncategorised