Published: Thursday, November 14, 2019 06:21 PM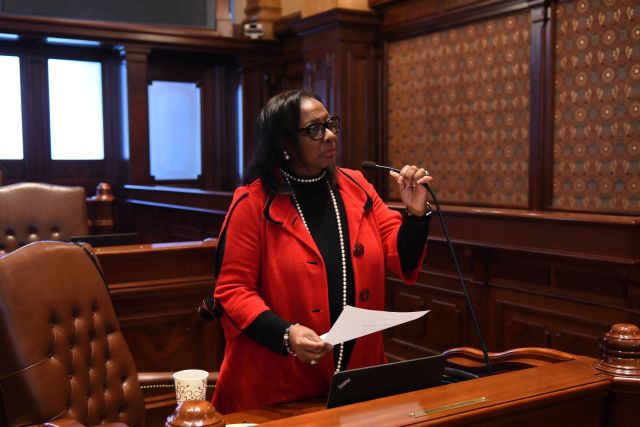 SPRINGFIELD – The Illinois Senate today approved a resolution introduced by State Senator Mattie Hunter (D-Chicago) to create the Kidney Disease Prevention and Education Task Force to raise awareness and reduce the burden of kidney disease throughout Illinois.
The task force, established under Senate Joint Resolution 49, will work with the National Kidney Foundation of Illinois and leading educational institutions to create health education programs to increase awareness of and examine chronic kidney disease, transplants and kidney donations, and the greater rates of diagnosis in minority groups. This will include a statewide public awareness campaign consisting of health education workshops, seminars, and social media, TV, and radio outreach.
"Lack of awareness and access to treatment is costing us lives. Far too many Illinoisans are falling victim to a disease that is largely preventable," Hunter said. "On this World Diabetes Day, we're taking action to creating a healthier Illinois. This is the first step toward reducing the burden of kidney disease and the racial disparities in kidney health and treatment."
If chronic kidney disease is detected early and managed correctly, swift treatment can slow and even stop kidney deterioration.
Diabetes is the leading cause of kidney disease. Roughly 1 in 4 adults with diabetes has kidney disease.
Thirty-one million Americans, including 1.12 million Illinois residents, are living with chronic kidney disease.
African-Americans are four times as likely to develop kidney failure as Caucasians, while Hispanics are twice as likely.
Kidney disease is the ninth leading cause of death in the United States.
The task force will consist of legislators, doctors, non-profit leaders, and officials from the Department of Public Health and the Department of Healthcare and Family Services.
Category: Uncategorised