Published: Thursday, September 13, 2018 08:42 AM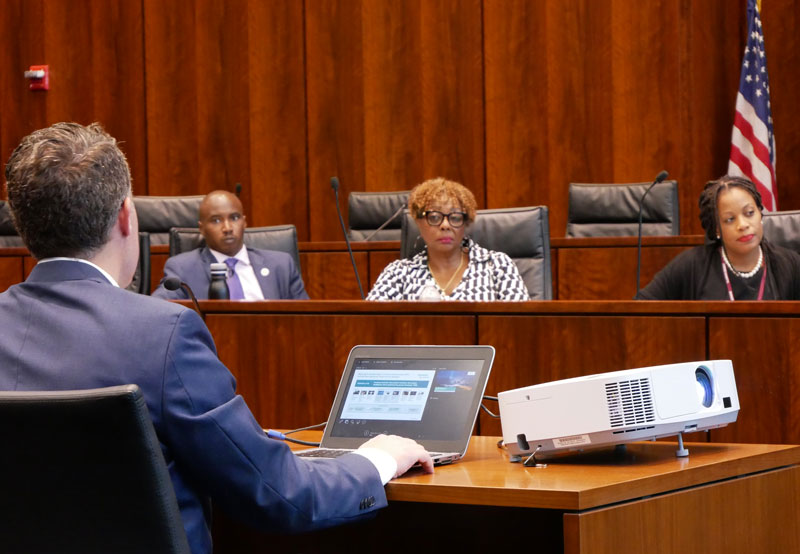 CHICAGO – State Senator Mattie Hunter (D-Chicago) convened a Senate sub-committee on energy innovation in Chicago this afternoon to discuss ways artificial intelligence could be applied within the energy market in Illinois.
"There's a proven need for clean, affordable and reliable energy," Hunter said. "It's essential to fight poverty and climate change. Artificial intelligence is one of the resources we can tap into to help us meet that need."
Representatives from Siemens, Argonne National Laboratory, Illinois Institute of Technology, Illinois Department of Military Affairs, Illinois Commerce Commission, Citizen's Utility Board and ComEd provided testimony on how AI can affect the way that energy is generated, transmitted, sold and consumed.
The discussion also touched on how AI in energy could affect the economy, help save millions of dollars in energy costs, cybersecurity threat detection and response and how to use it to manage the high volume of data in the energy sector.
"Although AI is in its early stages, it's clear that it's supposed to revolutionize how we produce and distribute energy," Hunter said. "As this technology develops, we will continue to discuss ways and look for opportunities for Illinois to become one of the leaders in AI within the energy sector."
Category: Uncategorised