Published: Thursday, November 17, 2016 10:17 AM
SPRINGFIELD –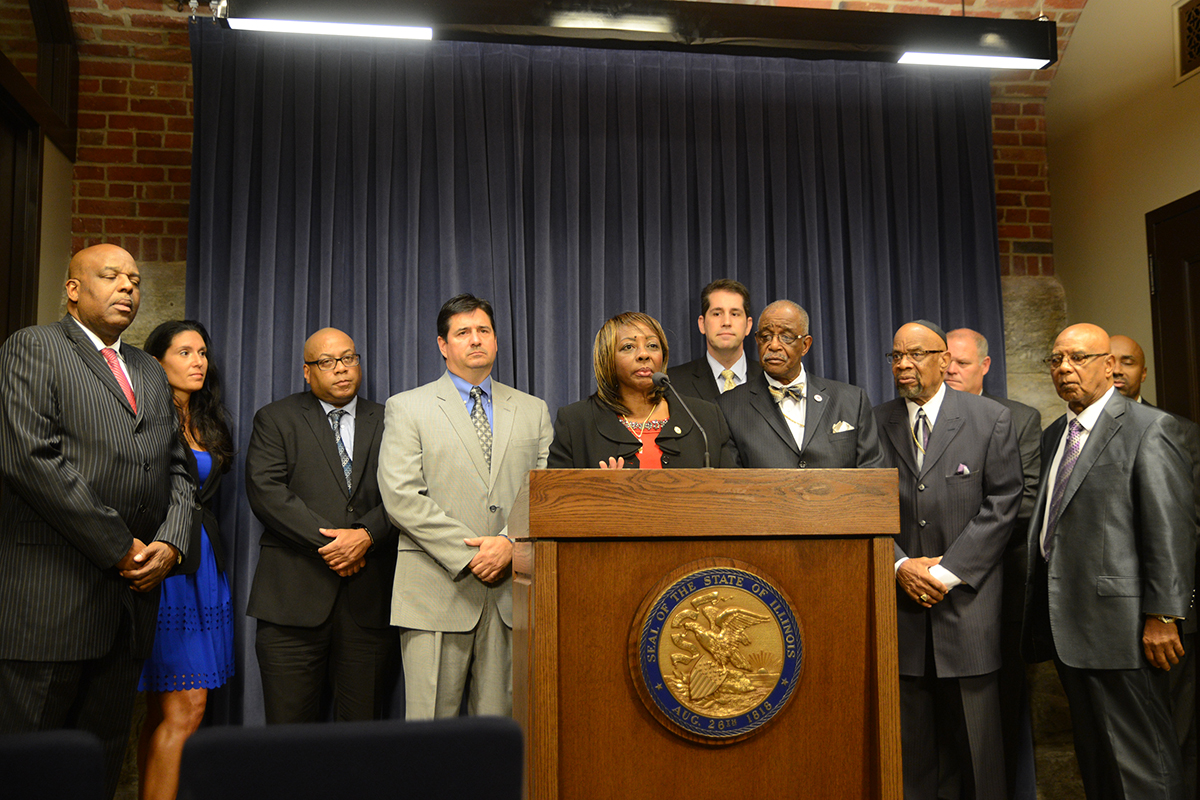 State Senator Mattie Hunter (D-Chicago) announced a new plan to tackle the heroin and opioid epidemic spreading across the state. State officials, community leaders and families joined Sen. Hunter to share their experiences while working to help those struggling with substance abuse.
"As a certified substance abuse counselor I've had the opportunity to work as a support system for those struggling with drug addiction," said State Senator Mattie Hunter. "I recognize the importance of teaching individuals how to modify their behavior with the intention of full recovery to prevent relapse which sometimes results in death. I'm hopeful that while working with previous taskforces and professionals in the medical field we can together we will find a solution to the problem plaguing our communities."
With the plan, Hunter hopes to identify common problems across the state and practical legislation that might diminish, if not solve, those problems.
Watch the full press conference here.
Category: Uncategorised