Published: Tuesday, February 03, 2015 12:36 PM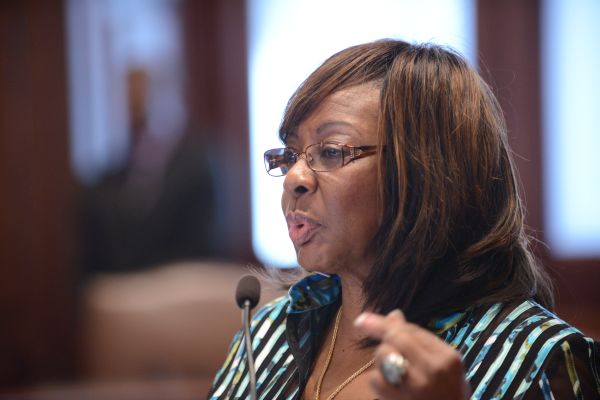 CHICAGO — Senate Majority Caucus Whip Mattie Hunter urges Gov. Bruce Rauner to keep his promise to make Illinois compassionate and competitive by protecting youth employment opportunities for low-income residents. Hunter released the following statement in support of a Father Michael L. Pfleger-led rally outside the Thompson Center today. Pfleger is protesting cuts to youth employment programs.
"Governor Rauner promised to make Illinois competitive and compassionate. I am asking that he lives up to these promises. Turning our backs on young people, especially from underserved communities, will not turn our state around," Hunter said.
Hunter, former Chair of the Senate Human Services Committee, hosted statewide hearings last year in East St. Louis, Decatur, Rockford and Chicago. She advocated for youth-employment funding by hearing testimony from underserved communities across the state.
Last week, she attended a Chicago Urban League and Alternative Schools Network-sponsored youth-employment hearing with members of the Illinois Legislative Black Caucus.
Gov. Rauner is set to address the state, Wednesday, about his plans to make Illinois competitive and compassionate.
For related articles:
Category: Frontpage