Published: Monday, April 24, 2017 01:51 PM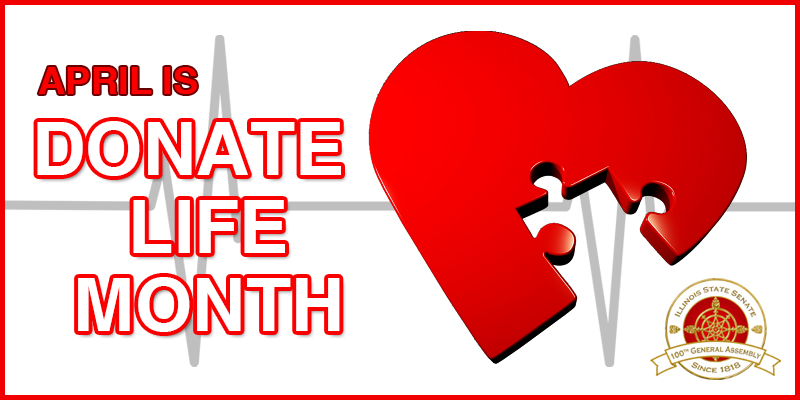 April is National Donate Life Month. All around the nation, advocates and organizers are encouraging individuals to register as organ, eye and tissue donors. The campaign has not only been designed to increase the donor registry list, but to also celebrate those that have helped save lives through the gift of donation.
This 100th General Assembly, State Senator Mattie Hunter (D-Chicago) and Secretary of State Jesse White brought forth new legislation that would allow 16- and 17-year-olds to register for the state's First Person Consent Organ/Tissue Donor Registry when they receive their driver's license or identification card.
"Choosing to give life to another is a wonderful gift," Hunter said. "Opening the donor registry will broaden the number of overall donations and save countless lives."
Category: Frontpage