Published: Wednesday, August 24, 2016 09:25 AM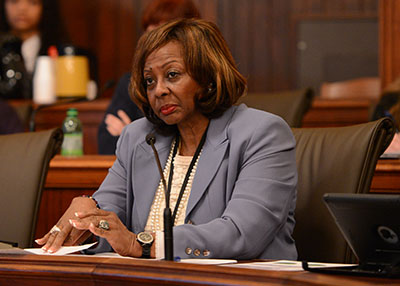 SPRINGFIELD – Families will be able to communicate with incarcerated loved ones at lower costs because of legislation backed by State Senator Mattie Hunter (D-Chicago) that was signed into law Monday.
House Bill 6200 limits the rates charged for telephone usage by prison inmates and prohibits additional service fees. It would cap rates at 7 cents per minute and remove excess charges.
The law aims to address the legal and social injustice of the extreme costs families face when communicating with their children, family and friends.
"Our prison system should be a place for growth and rehabilitation, not profit," said Hunter, who co-sponsored the measure in the Senate. "It's a shame families are faced with a costly burden while maintaining communication with their loved ones. The expense keeps inmates away from their families when I feel they need them most."
Category: News