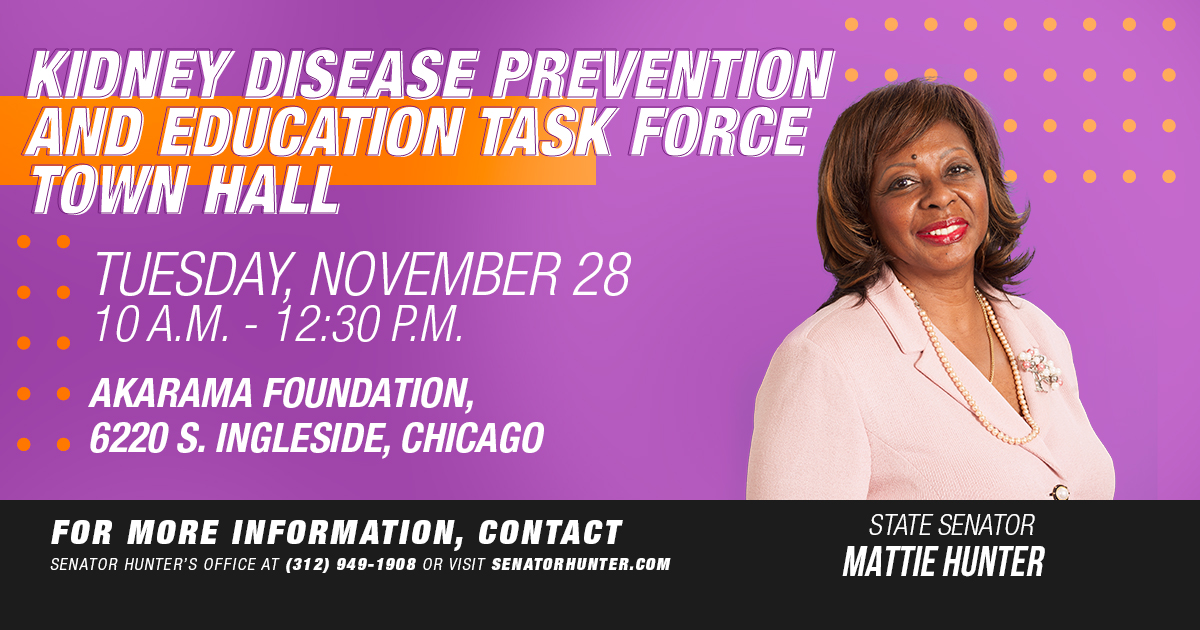 CHICAGO — State Senator Mattie Hunter, co-chair of the Illinois Kidney Disease Prevention and Education Task Force, is inviting the public to a town hall on Nov. 28 where members of the task force will share information related to prevention, detection and treatment of kidney disease.
The Kidney Disease Prevention and Education Task Force, created through legislation led by Hunter in 2020, is charged with raising public awareness and presenting solutions to reduce the prevalence of kidney disease and racial disparities in diagnoses and outcomes. Members of the awareness and early detection, dialysis, and transplant and donation committees will offer brief reports of information related to each topic followed by a panel discussion.
Attendees can fill out a witness slip online prior to the event, and remarks will be allowed on a first-come, first-served basis. Questions will be answered during a Q&A portion following the panel discussions.
The event will be held Tuesday, Nov. 28 from 10 a.m. to 12:30 p.m. at AKArama Foundation, 6220 S. Ingleside, Chicago. Virtual attendance is available on Zoom.