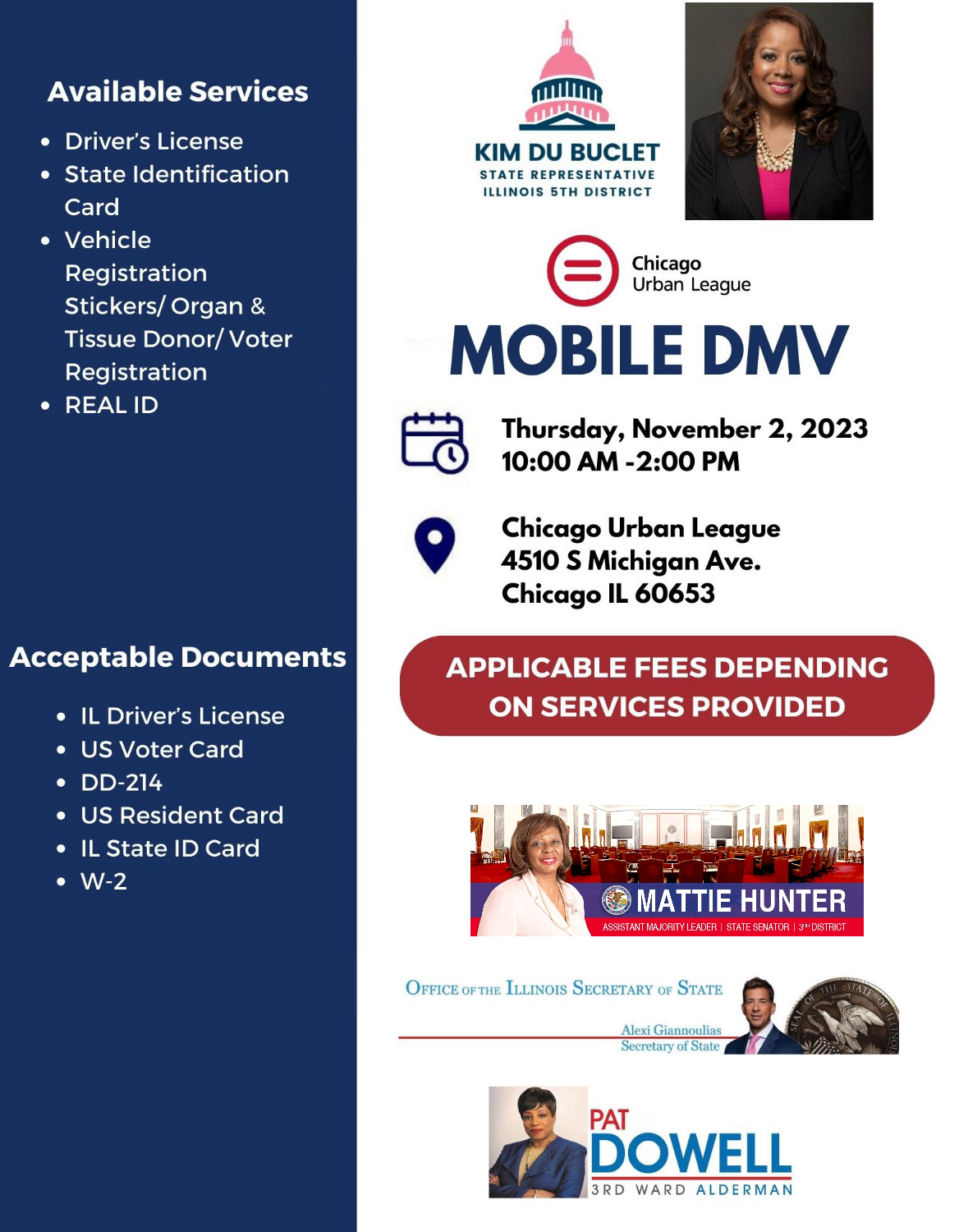 CHICAGO — State Senator Mattie Hunter is encouraging residents who may be unable to visit one of the state's permanent DMV facilities to attend a mobile DMV event Thursday at the Chicago Urban League.
"This mobile DMV event serves as a one-stop shop that offers residents a chance to access these important state services at a convenient location," said Hunter (D-Chicago). "I encourage community members to take advantage of this opportunity to renew their driver's license, state ID or vehicle registration, or apply for a REAL ID."
The mobile DMV event will be held Thursday, Nov. 2 from 10 a.m. to 2 p.m. at the Chicago Urban League, 4510 S. Michigan Ave. Hunter is partnering with State Representative Kimberly Du Buclet, the Chicago Urban League, Secretary of State Alexi Giannoulias and 3rd Ward Alderman Pat Dowell to bring these services to the community.
The mobile unit operates like a DMV office and will offer driver's license renewals, state ID cards including REAL IDs, vehicle registration stickers and more. Some services will require documentation and applicable fees. Residents with questions can contact Du Buclet's office at 773-924-4614.