Published: Tuesday, June 07, 2016 01:29 PM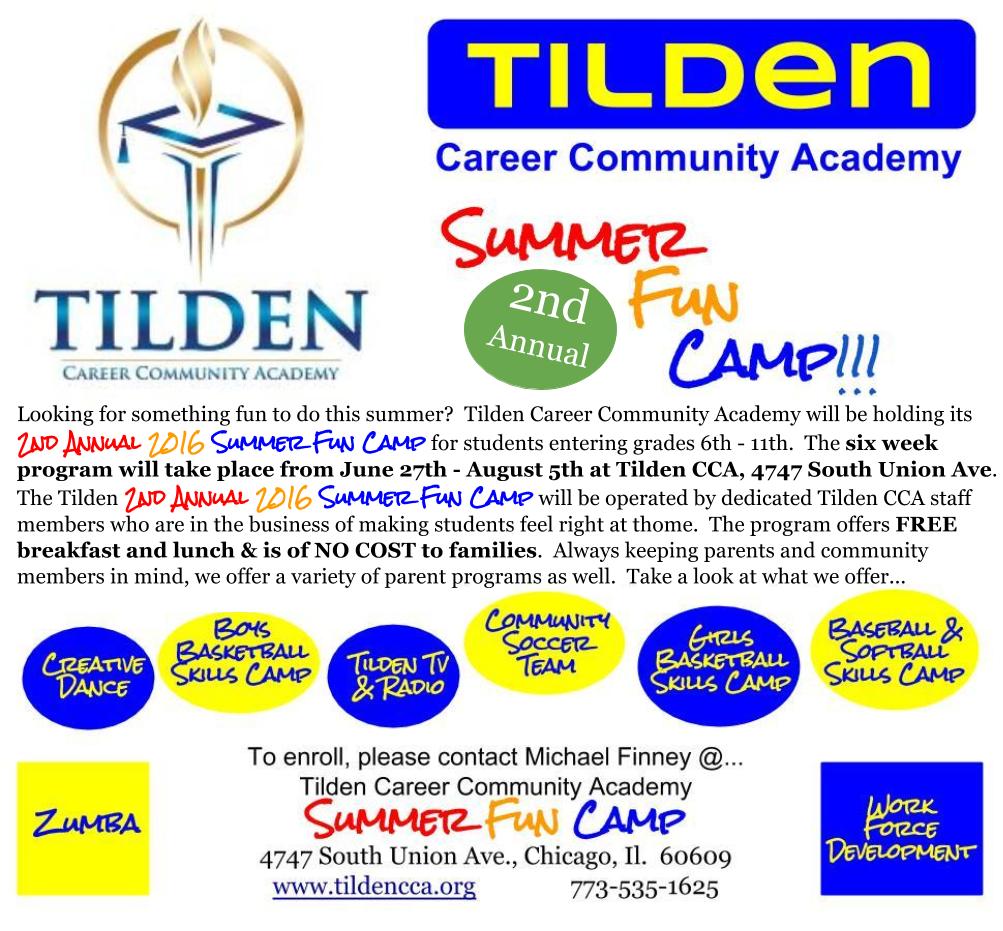 State Senator Mattie Hunter invites students to attend Tilden's Career Community Academy's 2nd Annual Summer Fun Camp. Youth entering grades 6 – 11 can participate in the six-week program that takes place from June 27 – August 5 at Tilden CCA, 4747 South Union Ave.
Children and teens can participate in creative dance, Zumba, boys and girls basketball skills camp, baseball and softball skills camp, community soccer team, Tilden TV and Radio and workforce development. Free breakfast and lunch are offered.
Category: Constituent Services Content