Published: Tuesday, December 13, 2022 08:48 AM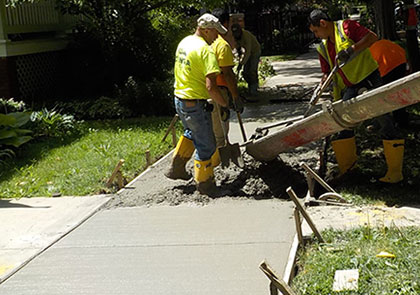 The Chicago Department of Transportation will open the 2023 Shared Cost Sidewalk Program to new applicants on Monday, January 9, 2023 at 6:00 a.m. Applications will be open until 10:00 pm that day.
The Shared Cost Sidewalk Program provides homeowners the opportunity to repair the sidewalk in front of their home for a significantly reduced cost from what a private contractor would charge. Senior citizens and persons with disabilities may qualify for a further discounted rate.
Applications will be taken on a first-come, first-served basis. The number of participants is based on the availability of funds. The program typically reaches capacity quickly, so you are encouraged to apply early. Please note that if you applied for the program in previous years, you must apply again in 2023 if you wish to be considered for the 2023 program. Applications will only be accepted through the City's 311 system by calling 311, through the City's service request website https://311.chicago.gov, or through the free CHI311 mobile apps on iOS Apple and Android. The property owner's contact information and the property address are required at the time of request.
Category: Constituent Services Content