Published: Tuesday, August 20, 2013 03:28 PM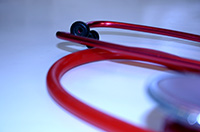 State Senator Mattie Hunter (D-Chicago) saw two measures geared towards breast cancer prevention and awareness approved by Governor Pat Quinn.
"Early detection gives people with breast cancer a much higher survival rate," said Hunter, chairwoman of the Human Services Committee. "Breast cancer is a life-threatening disease that can be overcome but only with routine check-ups and proper education."
Hunter championed Senate Bill 2314, which requires all mammogram providers to inform individuals if a screening detects dense breast tissue and information about on what this dense tissue means. According to recent statistics, breast cancer claims the lives of an estimated 40,676 women every year.
Hunter passed another measure that aims to help patients who are currently living with breast cancer obtain information about different treatment methods. The new law requires the Department of Public Heath to develop and implement a comprehensive education campaign targeted at minorities. IDPH will provide information about the availability and coverage for reconstructive surgery and other options.
"I have consistently maintained that breast cancer awareness is crucial for everybody," Hunter said. "I will continue advocating for every individual, especially patients facing intimate breast health struggles, to be educated and therefore empowered to take the best care of their well-being."
The governor signed both measures and they take effect immediately.
Category: Health & Human Services