Published: Wednesday, May 08, 2013 04:24 PM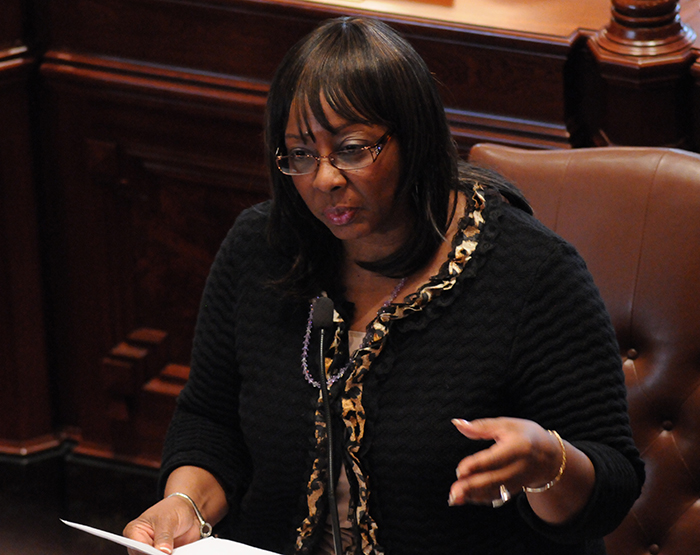 State Senator Mattie Hunter has a long tradition of advocacy of minority disparities and breast cancer issues. The Senate Majority Caucus Whip continued that legacy this week as she passed out of committee legislation addressing breast health education for minorities.
"Minorities facing breast surgery are not being made aware of all of their options," Hunter said. "Overcoming this disparity by inspiring greater awareness and educating citizens on all their choices is what we're accomplishing with this legislation."
The Hunter measure, House Bill 3175, makes the Illinois Department of Public Health (IDPH) responsible for implementing and administering an education campaign that concentrates on minority women and informing patients awaiting surgery about opportunities and insurance coverage options regarding breast reconstruction and prostheses.
The legislation responds to the fact that IDPH is currently charged with creating and distributing a written summary regarding the detection and treatment of breast cancer for the purpose of patient education, but that summary does not discuss the incidence of cancer in certain ethnic and racial groups.
"It is well-known that breast cancer disproportionately affects minority communities," Hunter said, "and largely because education and awareness is lacking. This is a step toward rectifying this matter and equipping Illinoisans with greater knowledge of their increased risk, health and insurance options concerning breast cancer."
House Bill 3175 was approved by the Senate Public Health Committee and now comes before the full Senate for consideration.
Category: Health & Human Services