Published: Tuesday, April 23, 2013 05:01 PM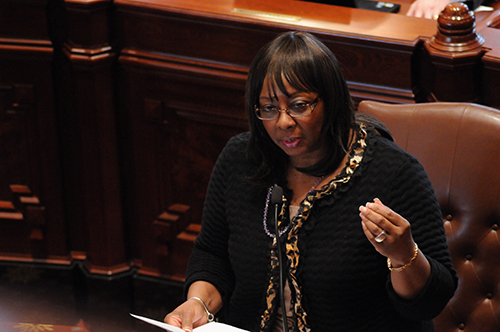 While mammograms have increasingly become a standard part of health care, many are not aware of the issues related to dense breast tissue. For instance, dense breast tissue makes it harder for doctors to accurately read cancer-screening mammograms and can be associated with increased breast cancer risks.
State Sen. Mattie Hunter is trying to raise awareness through education. She is the chief sponsor of a proposed law that would require doctors to inform individuals if dense breast tissue is found and provide them information about what it means.
"We must make sure individuals are properly notified and educated when mammogram testing identifies dense tissue. I want to empower people through education to take charge of their health," Hunter said Tuesday, after the Illinois Senate approved her legislation. Senate Bill 2314 was approved unanimously and now advances to the Illinois House.
The proposal requires all mammogram providers to notify patients if they find dense breast tissue. The finding would be part of the mammogram reports already provided to patients. In addition, the patient would receive information prepared by the Illinois Department of Public Health regarding dense breast tissue.
This legislation is the latest in Sen. Hunter's longtime crusade to improve health and battle breast cancer through increased awareness efforts and funding preventative programs. Hunter's efforts led to the creation of the nation's first scratch off lottery ticket dedicated to funding breast cancer awareness efforts, education and research, the "Carolyn Adams Ticket for the Cure." Adams was a former Illinois Lottery director who lost her battle with breast cancer in 2007 at the age of 44.
"Educating citizens on breast health is essential and necessary for their well-being," Hunter said, "and that's the goal we're accomplishing here with this legislation."
SB 2314 now awaits the Illinois House's consideration.
Category: Health & Human Services