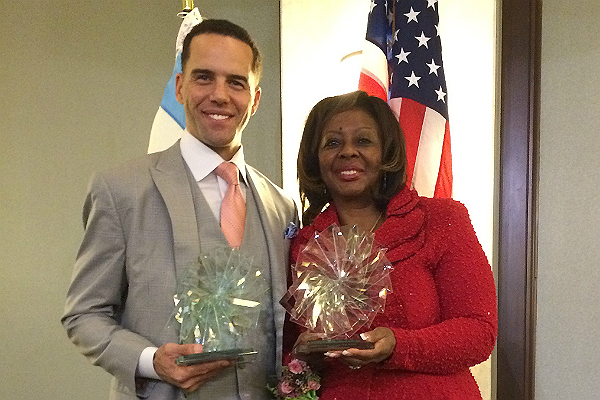 State Senator Mattie Hunter (D-Chicago) and Steve Pemberton, author and Walgreens executive, received the Treatment Alternatives for Safe Communities (TASC) Leadership award for being a consistent champion for addiction treatment and fair criminal justice policies.
Hunter described the challenges Illinois is facing, including the struggle to promote equality in the criminal justice system and highlighted some of the successful legislative partnerships between her and TASC.
"When we talk about justice, many people think of courts, jails and prisons. But there are a lot of issues, such as poverty, behavioral health, education and unemployment, that comprise the topic of criminal justice," Hunter, former co-chair of the Illinois Disproportionate Justice Impact Study Commission, said. "When we ignore these issues, we deny justice."
During her acceptance speech, Hunter also highlighted the need for offering treatment versus making imprisonment a solution.
Hunter and TASC joined forced throughout her career to draft legislation reducing the racial disparities in the state's prison system. Such legislation focuses on "no entry," which is the practice of diverting residents into services within their community versus sending them to a criminal justice complex.
"There's no reason to have a revolving door of drugs and crime. We can shut that door," Hunter said.
At the luncheon, TASC also honored Steve Pemberton, the chief diversity officer and divisional vice president for Walgreens, with the 2014 Public Voice Leadership Award.