Published: Monday, November 17, 2014 09:18 AM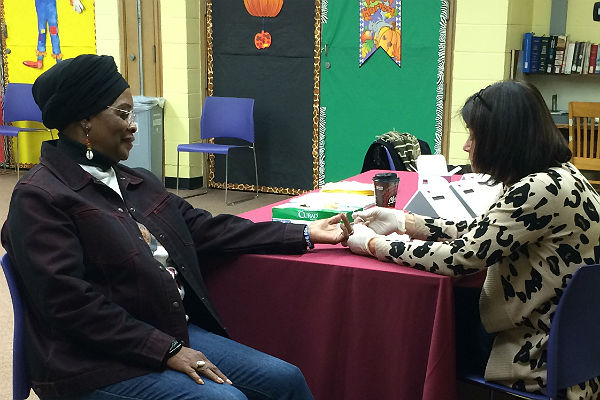 Friday, State Senator Mattie Hunter and Mercy Hospital partnered to offer free glucose and cholesterol screenings in honor of World Diabetes Day.
The Chicago Public Library, Dr. Martin Luther King Jr. Branch at 3436 S. King Dr., opened its doors to help Southside Chicagoans determine if they were at risk of developing diabetes, which affects more than 25 million Americans.
In Illinois, there were more than 800,000 residents diagnosed with diabetes in 2011. An additional 500,000 people are estimated to not be aware they have the disease.
"Early detection can help people manage diabetes and prevent health conditions from becoming severe," said Hunter, a member of the Illinois Legislative Diabetes Caucus who has witnessed firsthand the challenges of diabetes. "I saw my mother battle with the disease. Mercy Hospital and I are doing our part to increase awareness and stress the seriousness of catching the disease early."
Hunter, a career advocate for diabetes research and prevention, sponsored legislation to raise money for awareness. Her latest push is to help grocery shoppers choose healthier beverage options by placing a surcharge on sugary drinks. The legislation would raise an estimated $600 million in new tax revenue to support community wellness and health care programs.
Category: Press Releases