Published: Thursday, October 23, 2014 09:20 AM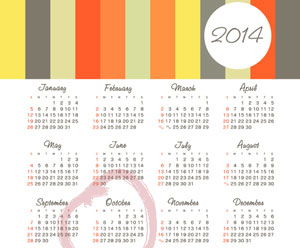 Once seen as a woman's issue, breast cancer is a national health issue that affects men, women and increasingly younger adults. Illinoisans should be aware of traditional diagnostic issues and prevention methods in honor of Breast Cancer Awareness Month.
There are several types of breast cancer, a malignant tumor that starts in the cells of a breast. The disease occurs mostly in women, but men are susceptible to the hereditary disease as well.
Low public awareness, gender-based stigmas and hereditary breast density increase late detection. Dense breast tissue increases the difficulty of early detection. This disproportionately affects minorities who hereditarily have denser breasts.
Although major strides are being made to treat, detect and cure cancer, ethnic disparities in treatment and diagnosis prevail. African-American and Hispanic women in particular often detect breast cancer at later stages than Caucasian women. Asian and Hispanic women also report having fewer mammograms than Caucasian and African-American women.
Lack of access to health care and the astronomical costs sometimes prevent women from life-saving screenings.
Access to screenings and the advent of new technology such as 3D mammography can help men and women detect the disease sooner. 3D mammography readings help radiologists create more accurate imaging of breast tissue. The technology allows doctor to visualize abnormalities, cysts and other potentially cancerous masses better than 2D mammography.
Dense breast tissue increases the difficult for doctors to spot early signs of cancer.
Thanks to early detection efforts, the five-year relative survival rate for women diagnosed with early stage breast cancer is 99 percent. In 1980, it was roughly 74 percent.
A woman's chance of developing breast cancer in her lifetime is an astounding 1 in 8; in the 1960s, it was 1 in 20.
Although the primary causes of developing breast cancer are still widely unknown, the best chance of surviving the disease is early detection. 3D mammography has paved the way for cleaner screenings and earlier detection than ever before.
Nutrition, exercise and a healthy lifestyle can provide opportunities to reduce the risk for getting breast cancer. A growing body of evidence shows connections to environmental factors such as preservatives, pesticides, plastics and hormones in our everyday lives. As the use of chemicals has risen in the U.S. and other industrialized countries, so have rates of breast and other cancers. Learning about lifestyle options and exposure to things that cause or contribute to cancer can help women and men better understand and manage their own risk for breast cancer.
Related:
American Cancer Society's Breast Cancer Information and Resources
Breastcancer.org: Having Dense Breasts
Breast Cancer Action's The Facts and Nothing But the Facts
New Illinois law increases access to 3D mammograms
Paint IL Pink: Illinois Ticket for the Cure Scratch-Off Lottery Game
Category: Press Releases