Published: Thursday, April 28, 2016 02:58 PM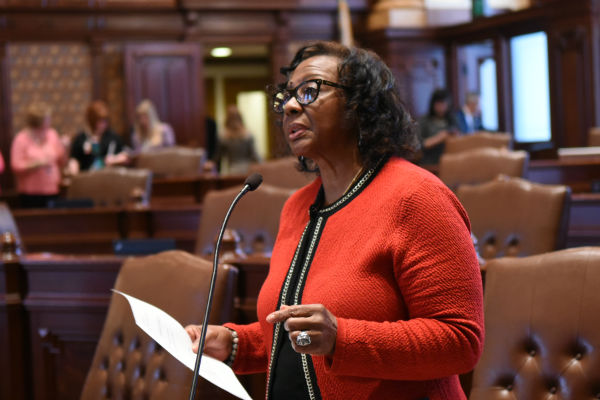 CHICAGO - Local students and residents attended an alternative, educational career fair hosted by State Sen. Mattie Hunter on Tuesday at VanderCook College of Music.
Sen. Hunter's Alternative Pathways Career Fair offered creative and diverse occupational opportunities including the military, cosmetology, massage therapy and the performing arts.
"We're helping connect Chicago students with non-traditional post high school opportunities, as they create their own unique path to adulthood," Hunter said. "In addition to empowering interested teens with the many alternative routes outside of a traditional four-year college experience, we're also giving recruiters access to Chicago's brightest youth. Encouraging young people to map out their plans following high school, is crucial in this day and age."
The event was open to high school teens, parents and adults seeking alternative educational career opportunities.
For one eager middle schooler, it was a great chance to meet with the U.S. Navy.
For many, it provided great laughs and insights as they networked with Yogo the Clown, the business savvy Gregg Harris who encouraged youth and participants to create numerous revenue streams as they pursue their dream careers.
City Colleges of Chicago and the Illinois Student Assistance Commission offered attendees tips for applying to college and finding financial aid.
Participants included the African American Contractors Association; Dudley Beauty College; Cain's Barber College; The Illinois Institute of Art; Community Insurance Center, a division of Inner-City Underwriting Agency Inc.; City Colleges of Chicago; St. Paul Church of God in Christ Community Development Ministries, Inc.; Coldwell Banker Residential Services; U.S. Armed Forces; The Soma Institute; Illinois Media School; Cook County Sheriff's Police Training Academy; Chicago Police Education and Training Academy; MABMA Enterprises LLC: Chicago Security Training Concepts and many more.
For more photos click here.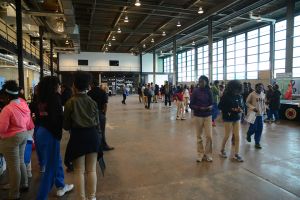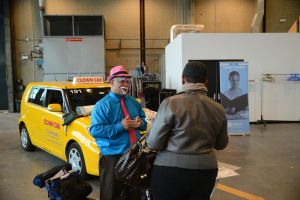 Category: Press Releases