Published: Tuesday, September 22, 2020 02:07 PM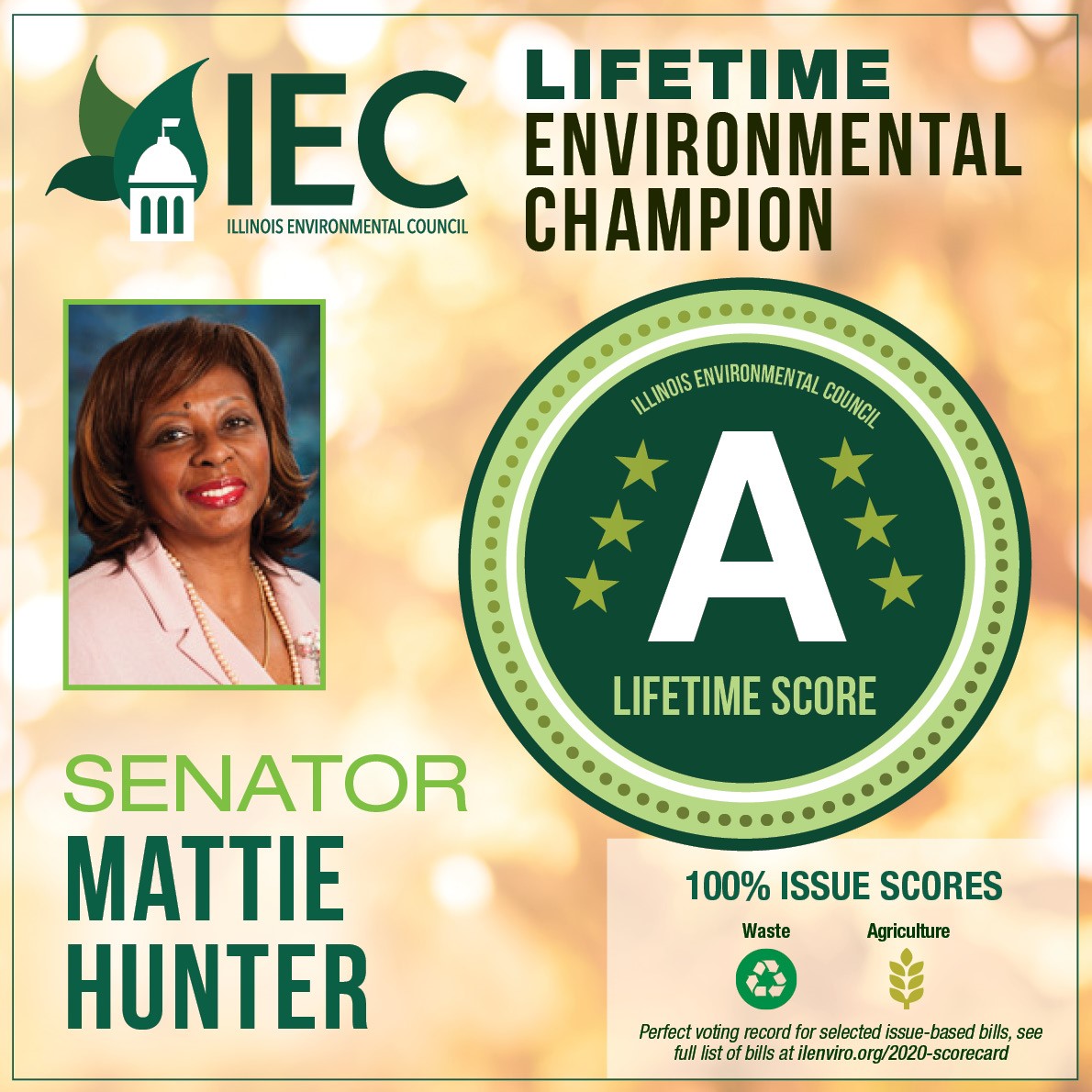 CHICAGO — The Illinois Environmental Council (IEC) released its first ever Lifetime Environmental Scorecard, which reveals each sitting legislator's lifetime average score of all votes cast on bills affecting the environment in the General Assembly over the course of their entire legislative career. State Senator Mattie Hunter (D-Chicago) has been honored with a lifetime environmental score of 90.1%.
"My voting record on environmental issues reflects where I stand on the importance of taking action on climate change, fighting for clean air and water, and protecting our open spaces," said Hunter. "I stand with the Illinois Environmental Council in making it a priority to protect our environment and the health and safety of the communities I represent in the General Assembly."
The Illinois environmental community has released an annual legislative scorecard since the 1970's, with a percentage score to each lawmaker based on how they voted during session.
Since none of their bills received a vote this year due to the pandemic, IEC created a guide outlining the scores of lawmakers over the course of their careers.
IEC Executive Director Jen Walling congratulated Hunter on her score, noting that Hunter is dedicated to protecting and defending the people and environment in the 3rd District.
"Senator Hunter is an environmental champion in the General Assembly, and the Illinois Environmental Council applauds their career-long legacy of protecting our environment in Illinois," Walling said.
A total of 64 state legislators received recognition for scoring 90% or higher over the course of their legislative careers. The IEC scorecard is released in late summer of each year.
Category: Press Releases