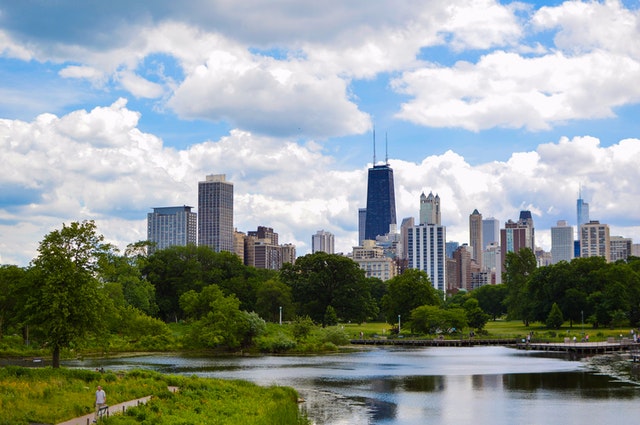 BRONZEVILLE – Omni Ecosystems, a green infrastructure and business incubator located in Bronzeville, is set to receive $2 million in Rebuild Illinois capital grants to be used for green infrastructure, State Senator Mattie Hunter (D-Chicago) announced Thursday.
"This funding will help to revitalize the community, in addition to making the city greener, literally and figuratively," Hunter said. "Omni offers the South Side significant environmental, social and financial benefits, and this grant will help them continue their work."
Omni Ecosystems invents and manufactures soil-based technologies and provides landscape architecture, construction and management services to promote green infrastructure.
The project was selected to receive funding through the Rebuild Illinois Regional Economic Development program, a component of the historic, bipartisan Rebuild Illinois capital program aimed at creating jobs, boosting investment in underserved communities and fostering lasting economic growth.
All projects awarded will adhere to minority business participation requirements of the State of Illinois' Business Enterprise Program and will make way for local hiring requirements through the Illinois Works program.
"This grant is not only good for the environment—it will also create opportunities for neighboring minority and women-owned businesses," Hunter said. "I am excited for all the good things that will come as a result of this investment, as well as infrastructure that makes our city more livable for generations to come."
In total, $16.5 million was awarded to 11 projects across the state through the Rebuild Illinois Regional Economic Development program, which will create nearly 1,500 jobs.
More information about the RIRED program and other state grant programs is available at Illinois.gov/DCEO.