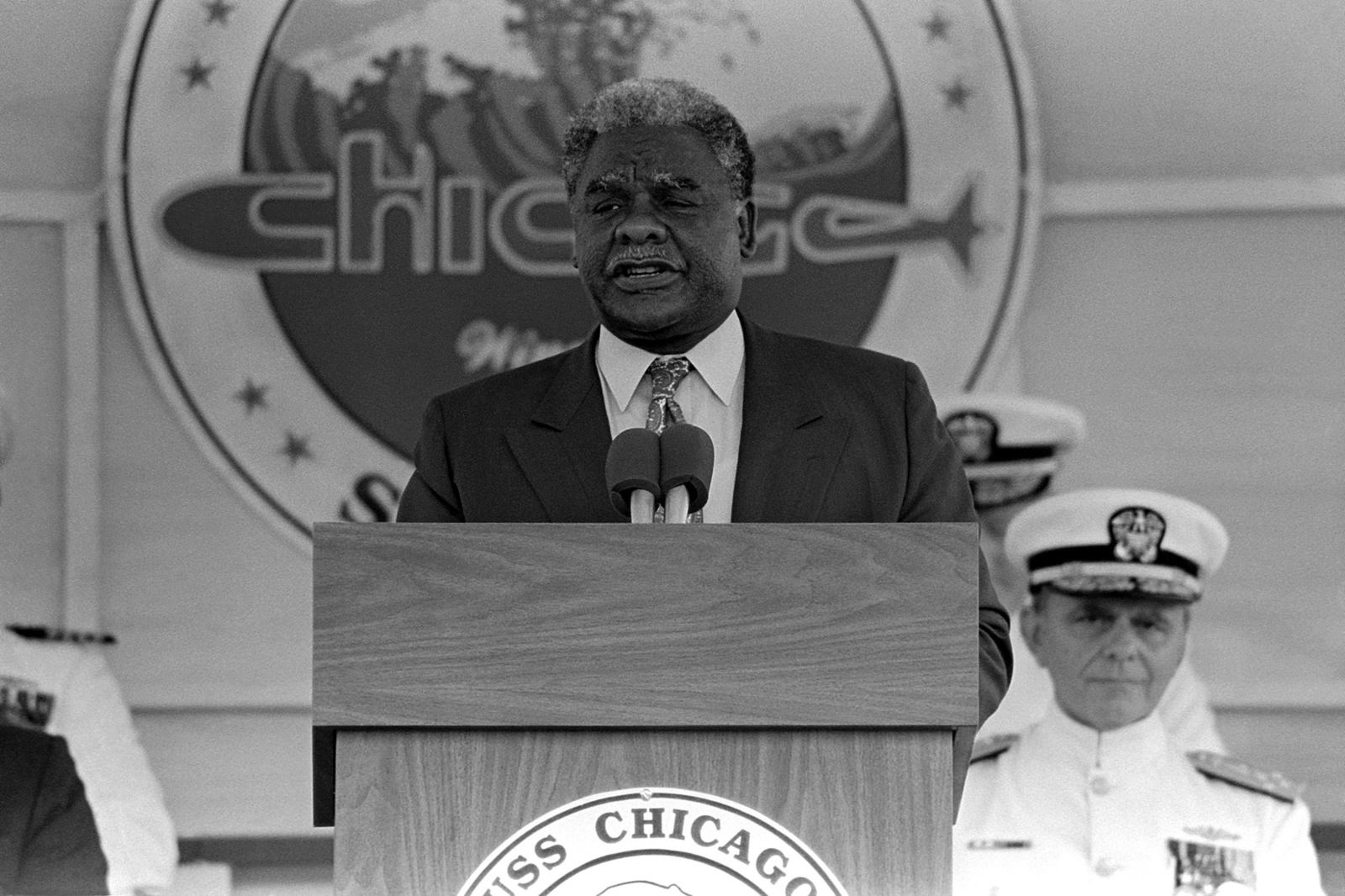 CHICAGO – State Senator Mattie Hunter (D-Chicago) stood alongside Governor JB Pritzker and others Tuesday evening to celebrate Harold Washington's 100th birthday at the library dedicated in his name. She also announced that a statue will be built in his honor.
"Harold Washington mentored me when I was first getting into state politics," Hunter said. "He was an incredible man and a pioneer in Illinois government."
Harold Washington had a strong career in public service – starting as an assistant city prosecutor to becoming the first African American mayor of Chicago. He was also the only Illinois politician to have served as a mayor, state representative, state senator and U.S. Representative.
During his time in the General Assembly, Washington was the first legislator in the nation to organize a Black Legislative Caucus and to successfully pass a law commemorating a holiday honoring Dr. Martin Luther King Jr.
"Washington's leadership and his fight for ward redistricting reiterated the significance of minority representation in roles of power," Hunter said. "He also helped to revitalize the South Loop, which is part of the district I now represent. He will always be remembered, and now his statue will be built for all to see."
As Mayor of Chicago, Harold Washington accomplished many positive achievements, including reducing the widespread practice of political patronage, establishing a functioning affirmative action program for minority business, creating a women's affairs commission and a viable sister cities program and several other initiatives which improved all sections of the Chicago community.