Published: Tuesday, May 10, 2022 11:03 AM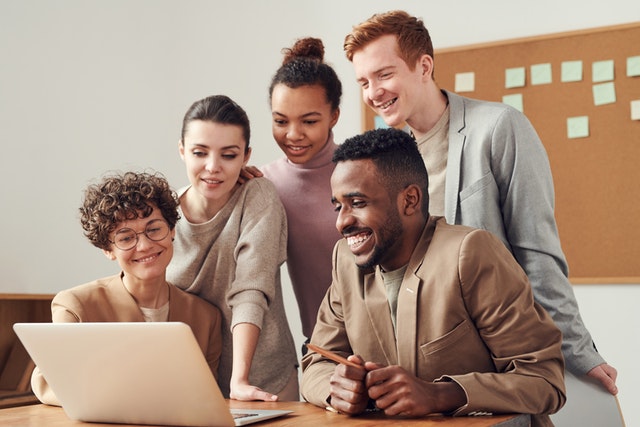 CHICAGO – Thanks to strong support from Senator Hunter, 230 businesses were awarded $11.2 million dollars in grants throughout Chicago's Southside.
"Once again, I am grateful that we were able to advocate for business owners who've experienced significant loss and help them get back on their feet," said Hunter (D-Chicago). "They deserve every single dime they have been awarded."
Overall, the Department of Commerce and Economic Opportunity has provided $250 million in B2B grants to nearly 6,500 small businesses throughout the state, with 96% of awards delivered to businesses in disproportionately impacted communities or in the hardest-hit industries.
More than half of B2B grants have gone to businesses owned by people of color. This includes 22% of grants to Asian American or Pacific Islander-owned businesses, 15% to Black-owned businesses, and 12% to Latinx-owned businesses. Additionally, 37% of grants went to businesses owned by women.
"Multiple rounds of funding were needed to ensure we could assist as many small businesses as possible," Hunter said. "I am glad there is a significant amount of recipients that received funding this time around."
B2B grant recipients experienced revenue declines of an average of 41% in 2020 compared to 2019. Grants have primarily gone to the smallest businesses, with 62% going to businesses with revenue under $500,000 and 79% going to businesses with revenue under $1 million.
The state's increase in funds available to assist small businesses stemmed from fiscal responsibility.
With strong leadership from Senator Hunter, the state has seen five Illinois' General Obligation bond rating upgrades from all three of the nation's primary credit rating agencies. The latest two-notch upgrade comes from Fitch Ratings, as a result of the state paying down its bill backlog from over $16 billion to less than $3 billion in a course of just a few years.
Category: Press Releases