Published: Monday, December 16, 2013 11:20 AM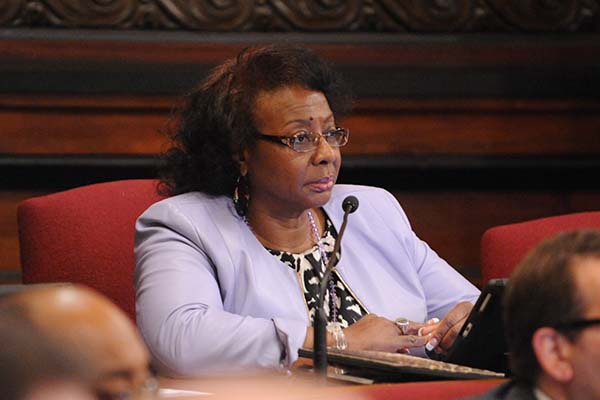 When authorities in July found the tortured, broken body of 8-year-old Gizzell Ford lying among trash in an Austin apartment, it became yet another heartbreaking example of the failings of the state's child welfare system.
It's a tragic scene that happens far too often in Illinois. Over the past five years, more than 450 children have died from abuse and neglect, and recent numbers from the Illinois Department of Children and Family Services show the annual death toll is rising.
State Senator Mattie Hunter, a Chicago Democrat and longtime child welfare advocate, wants changes.
"People say these children are slipping through the cracks. That trivializes their lives and their deaths. When children 'slip through the cracks' at DCFS they end up dead. If our state isn't able to protect its children, what good is it?" said Hunter, who, during a recent special Senate committee hearing, told DCFS's top brass that they should all resign.
"I want this agency to
be successful. Our neediest children
rely on its success,"
- State Sen. Mattie Hunter
At issue is the embattled Illinois Department of Children and Family Services. An internal audit recently revealed 111 abuse and neglect-related deaths during the most recent reporting year, although the DCFS director recently revised that number down to 104. The most recent reporting period covered July 1, 2012, to June 30, 2013.
That nameless, faceless tally of dead children doesn't even include the horrific Gizzell Ford case that has put the state's child welfare system under the spotlight. Now, police, prosecutors and policymakers are asking how this could have happened and are trying to learn from the tragedy to ensure it doesn't happen again.
"More than 100 of our children are dying a year. Think about those numbers. Those are entire classrooms of children dying because the state isn't protecting them," said Hunter, a member of the Senate Democrats' leadership team. "Quite frankly, one death is unacceptable. These numbers are an atrocity."
Hunter is among the Illinois lawmakers trying to drive meaningful change at DCFS. Hunter and fellow Democratic Senator Julie Morrison of suburban Deerfield initiated a series of hearings designed to force public discussion of the agency's shortcomings with the goal of arriving at specific recommendations for program changes to reduce the number of children dying from abuse and neglect.
"I want this agency to be successful. Our neediest children rely on its success," Hunter said.
The special Senate committee looking into DCFS issues is scheduled to meet next month with the intent of reviewing DCFS's recommended proposals for potential legislation.
Hunter said the issue is her top priority heading into the 2014 legislative session at the Capitol.
Category: Social Justice