Published: Friday, February 27, 2015 12:47 PM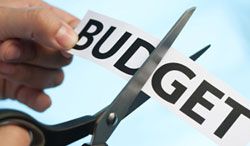 This session, I listened to newly-elected Governor Bruce Rauner outline problems Illinois faces in both his State of State and Budget Addresses. I was happy to hear he wants bipartisanship; however, hearing his plan to balance the budget on the backs of our most disadvantaged residents was disappointing.
The governor proposed devastating cuts to services that put people to work and keep our state running. He plans to eliminate necessary programs and make life challenging for low- to middle-income families.
Your opinion is vital to helping us create a balanced and compassionate budget.
Please take my budget survey and share your stories of how budget cuts will affect you and your family.
Category: News