Published: Thursday, March 19, 2015 12:11 PM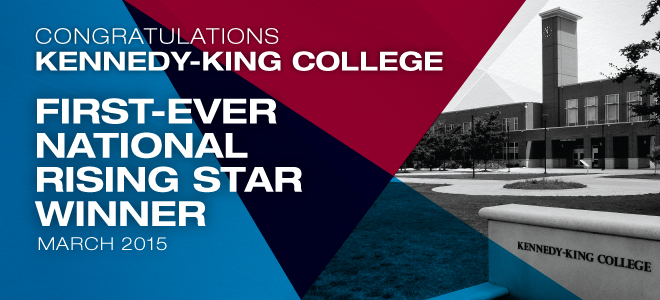 Kennedy-King College and its students recently received the Aspen Institute's first-ever "Rising Star Award" for continued academic improvement. State Senator Mattie Hunter (D-Chicago, 3) applauded the Englewood community college.
"I am proud of the students, faculty and administrators of Kennedy-King College for remaining a staple in our community. The students' progress proves that our future leaders are here in our backyard, in the heart of neighborhoods too often overlooked. I fully support the college's efforts to uplift the 3rd legislative district," Hunter said.
Kennedy King College beat 1,100 other community colleges for the "Rising Star Award". The college will receive a $100,000 prize.
The Englewood pride-point was also one of 10 finalists for Aspen's Community College Excellence Award, which included a $1 million prize.
The Aspen award, given out every two years, recognizes outstanding institutions selected from an original pool of more than 1,000 community colleges. The award was based on the community college's achievements in four areas:
•    Student learning
•    Certificate and degree completion
•    High rates of employment and earnings for graduates
•    High levels of access and success for minority and low-income student.
Category: News