Published: Monday, June 15, 2015 10:24 AM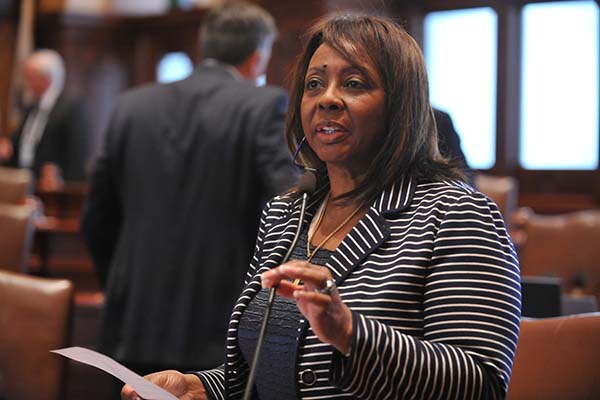 Friday, the governor announced his plan to eliminate youth employment and violence prevention programs such as Operation CeaseFire along with social services for middle-class and low-income families in Illinois. State Senator Mattie Hunter questioned the governor's priorities.
"Governor Rauner needs to think about real people instead of political posturing and intimidation tactics. He is cutting services that protect youth and give them opportunities they otherwise wouldn't have. He is aiming at the middle-class and the low-income families struggling to make ends meet. I don't know why the governor would make it a priority to hurt working families," said Hunter, who has challenged the governor since his first announcements of cuts back in February.
Earlier this year, the governor proposed deep cuts to crucial public-health and social services including funding for breast and cervical cancer treatment. At the heel of one-sided budget negotiations, he expanded his proposal to include cutting assistance to middle-class families and employers.
Hunter, Chair of the Senate Energy and Public Utilities Committee, called a timely hearing in Chicago last Thursday to address the governor's proposal to suspend state contributions to the Low Income Home Energy Assistance Program (LIHEAP).
LIHEAP is a federal program designed to help the elderly, the disabled and other low-income families afford utility bills in inclement weather.
"All Illinoisans who pay their utility bills pay into LIHEAP. The governor wants to suspend the program but have access to money that is not his," Hunter said during the committee hearing. "It is illegal."
Hunter asked the Attorney General's office to investigate the legality of Rauner's proposed actions.
A day later, the governor advised the state to suspend services for the following programs, effective July 1:
Operation CeaseFire, Chicago Area Project's community services for juvenile delinquents and grants to YouthBuild and Bullying Prevention
Brothers and Sisters United Against HIV
State-funded job training programs, including for youth
Purchasing new forensic equipment for state police
Training programs for the Chicago Fire Department and small fire-fighting and ambulance equipment grants
He also announced reduced funding for the following programs: Amtrak, PACE and the Regional Transportation Authority Reduce Fares grant
Construction projects at state facilities, schools and colleges
Reduce funding for Amtrak, PACE and cut the state subsidy for the Regional Transportation Authority Reduce Fares grant
Housing programs including the Multifamily Finance Program and Homeowner Emergency Repair Program
The Chicago Veteran's Home, delaying its opening
Related articles:
Category: News