Published: Monday, December 14, 2015 11:00 AM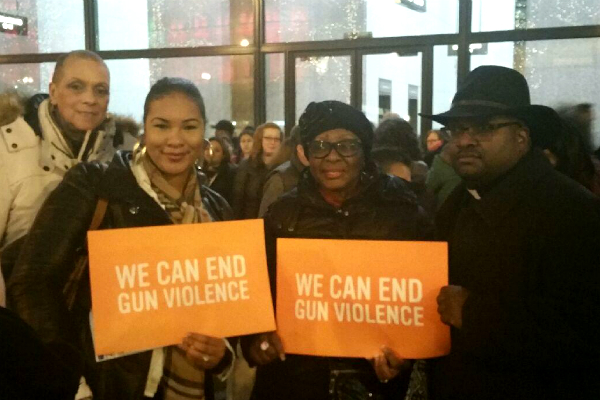 Families from around Chicago gathered for the third annual National Vigil for Violence Prevention on Friday. Senator Mattie Hunter joined them in praying and standing up against violence in their neighborhoods.
"We must fight to win this war against crime, violence and apathy. There are no easy solutions, only hard choices about what we will and will not accept in our community," said Hunter of the 3rd Senate District.
The event was a remembrance for those many lives lost over the past year due to gun violence in Chicago and nationwide. In the three years since the Newtown School Shooting, more than 90,000 Americans have died from gunshot wounds—including over 1,200 in Chicago.
"So let us all vow to work, fight and pray together to stop the violence in our neighborhoods. Let's replace talk with action," said Senator Hunter to those in attendance.
Related stories:
Category: News