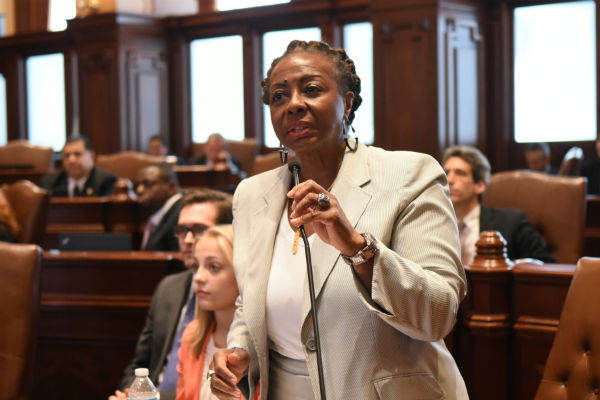 SPRINGFIELD – State Senator Mattie Hunter (D- Chicago) helped pass a budget plan that would allow schools in Chicago to open on time in the fall.
The legislation would provide $250 million for P-12 schools, of which $95 million would go to Chicago Public Schools. After-school programs are expected to receive $15 million.
"Without state support for after-school programs funding and jobs, life on the streets for at-risk youth would increase," Hunter said. "Young people across Illinois rely on jobs and after school care to keep them safe."
The Hunter-backed budget legislation also would help those struggling with addiction and substance abuse. It allocates $670 million to human services, including $38 million for addiction treatment and prevention programs. Many of these programs were forced to shut down or reduce services during the budget stalemate, even as wait lists for help have increased.
"It's a shame that Illinois' most vulnerable residents have suffered during the budget impasse
. Human service programs are critical to our state," Hunter said. "Due to the lack of resources and help, we've been fighting to keep the doors of our human service providers open to keep these people alive."
Senate Bill 2047 passed 54-0. The legislation now goes to Gov. Rauner for his signature.