Published: Friday, October 05, 2018 02:48 PM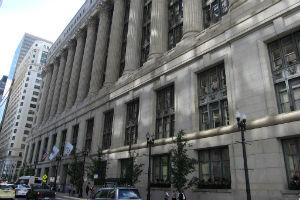 SPRINGFIELD – State Senator Mattie Hunter (D-Chicago 3rd) issued the following statement after police officer Jason Van Dyke was found guilty of second degree murder in the 2014 shooting of Laquan McDonald:
"I know I join many of you in breathing a sigh of relief that the officer who murdered Laquan McDonald four years ago was brought to justice today.
Nothing can take away the pain his family feels, and my deepest sympathies are with them.
Justice may have prevailed today, but we still have much work to do in improving the damaged relationship between law enforcement officers and the communities they serve.
In the coming days and weeks, please be thoughtful about the small acts of peace and progress you can make. And I encourage you to sit down with your family, friends and community members and have conversations about how to improve the relationship between law enforcement officers and citizens of Chicago."
Category: News