Published: Wednesday, March 06, 2019 03:30 PM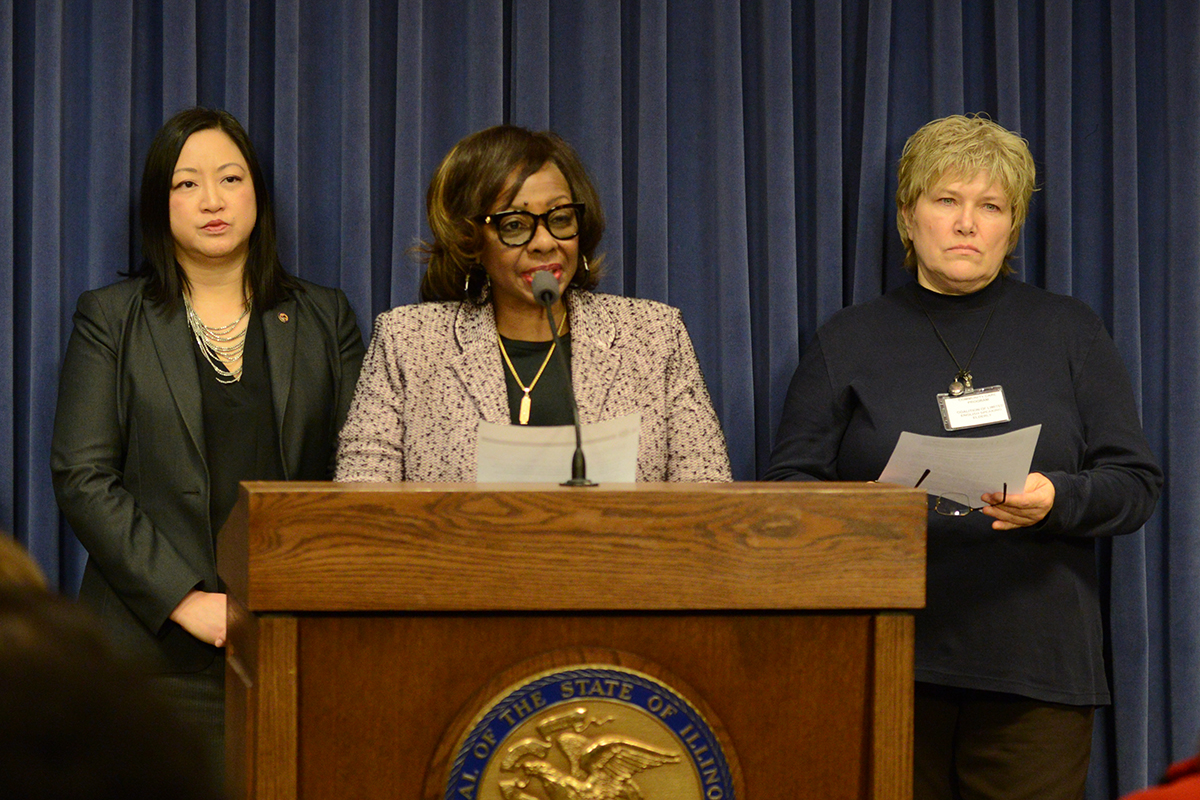 SPRINGFIELD – Continuing her fight to increase wages for home care aides who provide in-home services for nearly 100,000 seniors, State Senator Mattie Hunter (D-Chicago, 3rd) joined home care workers, legislators and advocates today to sound the alarm about Illinois senior home care.
For eight years, funding for programs under the Illinois Department on Aging's Community Care Program have gone unchanged, which leaves care providers unable to raise workers' wages and has left Illinois unprepared to deal with workforce shortages.
Currently, the average Illinois home care worker's hourly wage is only $11.08. Senate Bill 2019 would provide a rate increase to agencies that will ensure every care aid working through the Community Care Programs earns at least $13 per hour by July 1, 2019.
"These workers deserve more than a two-dollar increase in their wages. They deserve our thanks, and our deepest appreciation for their hard work and high spirits. We have to take care of the people who take care of one of our most vulnerable communities, and Senate Bill 2019 helps us do just that," Hunter said.
As the Illinois population over the age of 65 continues to grow, Illinois needs more workers to meet demands. However, home care agencies are struggling to recruit and retain caregivers because of the low hourly wage.
Additionally, low pay contributes to high turnover rates that undermine seniors' quality of home care services when good providers leave for a better paying job because they can't afford to stay in the home care industry, according to Hunter.
"Raising the minimum wage for these workers is the first step in stabilizing this vital, successful program," Hunter said. "Supporting one of our most vulnerable populations is the right thing to do for seniors, caregivers and Illinois taxpayers."
Category: News