Published: Tuesday, July 02, 2019 03:47 PM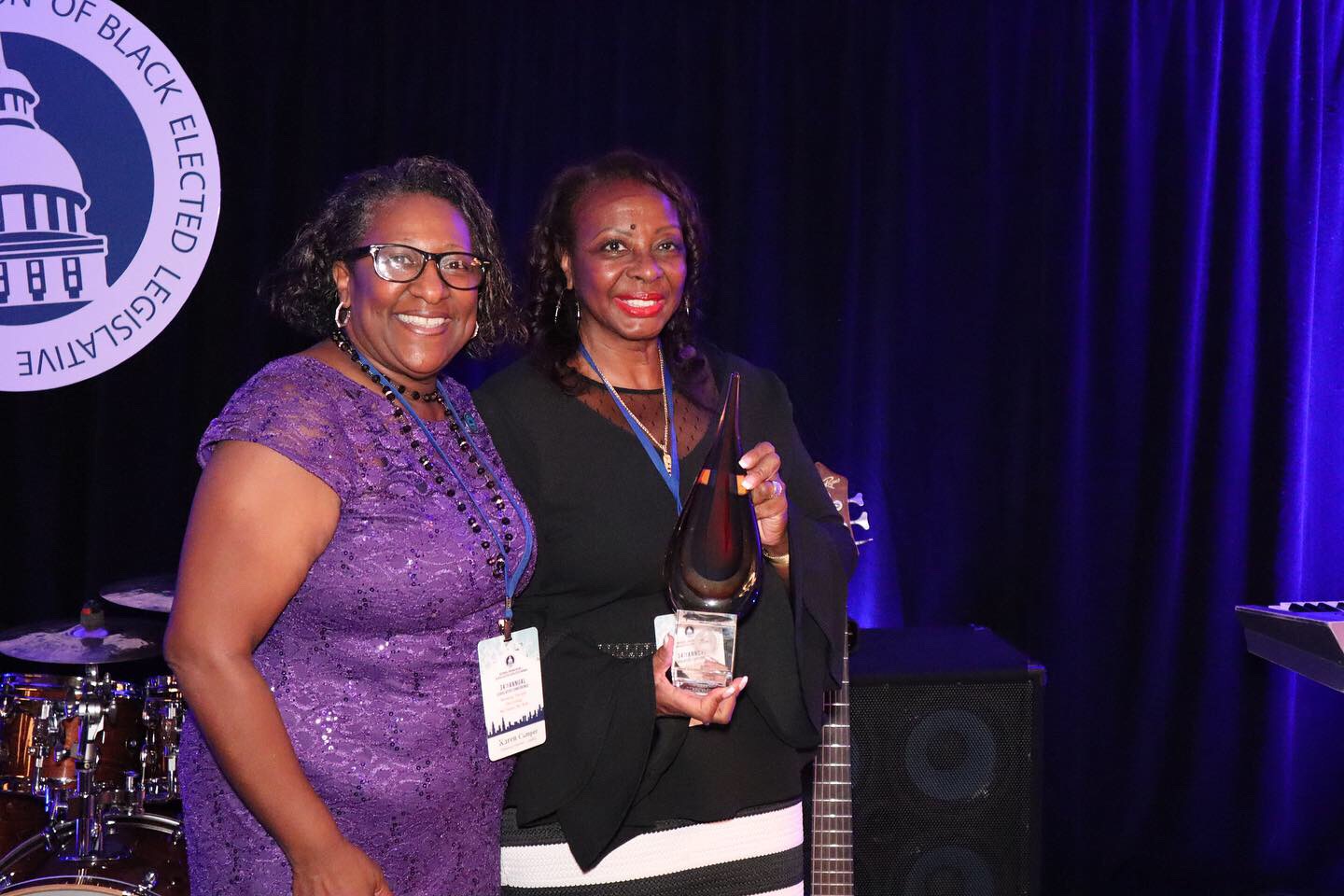 CHICAGO – The National Organization of Black Elected Legislative Women (NOBEL) presented State Senator Mattie Hunter (D-Chicago, 3rd) with the President's Award at their annual conference on Friday.
On behalf of the Illinois NOBEL Women Delegation, Hunter also served as the Chair of the 34th annual NOBEL Women's Conference from June 27 to June 30 at The Gwen Hotel in Chicago.
"It was truly an honor to serve as this year's conference chair and be able to welcome some of the country's top black female leaders to my hometown of Chicago," Hunter said. "We had fruitful discussions on how women can shatter barriers to success, the importance of diversity in leadership, and ways to overcome challenges that black women face."
The four-day conference included a roster of female powerhouses in the Illinois political sphere including Chicago Mayor Lori Lightfoot, Cook County Board President Tony Preckwinkle, Lieutenant Governor Juliana Stratton, Congresswoman Robin Kelly (D-IL), Majority Leader Kim Lightford (D-Chicago), State Senator Toi Hutchinson (D-Chicago Heights) and more.
"A woman's role in politics is indisputable," Hunter said. "If we want to have a direct role in shaping public policies that deal with our education, our pay, our reproductive health and other issues that matter, then we need to hold elected office and hold these positions of leadership. That's why NOBEL Women's mission is so important, especially now."
NOBEL Women is a nonprofit, non-partisan organization primarily composed of black female state senators and state representatives that aims to serve as a global voice to address the myriad issues affecting the lives of women. Since its inception in 1985, NOBEL Women has worked tirelessly to increase and promote the presence of lack women in government, corporate, and nonprofit leadership.
Category: News