Published: Friday, July 24, 2020 03:45 PM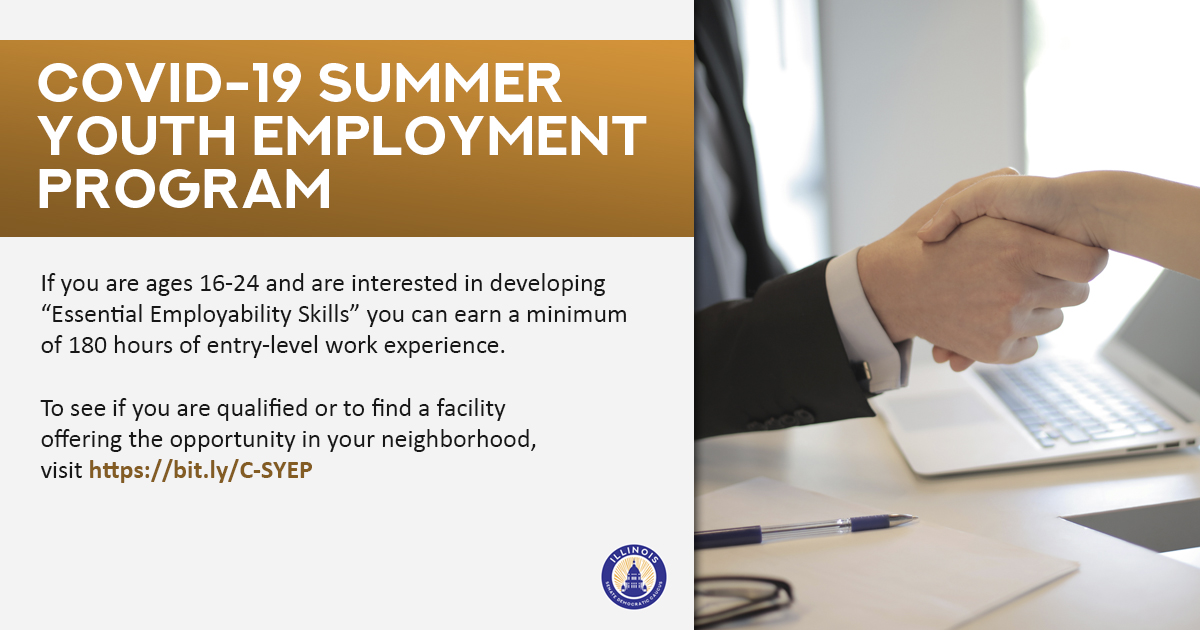 CHICAGO - As a way to help Chicago's young adults weather the economic and social challenges caused the COVID-19 pandemic, State Senator Mattie Hunter (D-Chicago) is encouraging youth aged 16-24 to participate in the Illinois Department of Human Services' COVID-19 Summer Youth Employment Program.
"The youth I represent have been faced with a great deal of adversity over the past few months, especially in our underserved neighborhoods. For some, it can feel overwhelming," Hunter said. "This program offers a productive way to combat financial uncertainty while building the foundation for a great career."
The program offers paid career development and work experience to young adults by partnering them with local employers in need of summer workers.
Providers under the program serving Hunter's district are listed below.
| | | | |
| --- | --- | --- | --- |
| Provider Name | Contact | Email | Phone Number |
| Boys & Girls Clubs Chicago | Fannieleah Brown | This email address is being protected from spambots. You need JavaScript enabled to view it. | 312-235-8000 |
| Centers for New Horizons | Edwin Galletti | This email address is being protected from spambots. You need JavaScript enabled to view it. | 773-373-5700 |
| Chicago Area Project | Howard Lathan | This email address is being protected from spambots. You need JavaScript enabled to view it. | 312-588-3834 |
| Jewish Child Family Services | Nanette Cohen | This email address is being protected from spambots. You need JavaScript enabled to view it. | 312-673-2700 |
| SGA Youth Family Services | Jesenia Latorre | This email address is being protected from spambots. You need JavaScript enabled to view it. | 312-663-0305 |
Participants in this program will be placed in age- and experience-appropriate opportunities in one of three categories: work-based learning, career development experience, or pre-apprenticeship programs that target a registered or non-registered apprenticeship.
The state has dedicated $9.3 million to the program to employ low-income youth living in areas most affected by the pandemic.
"Young people should be able to see a promising future for themselves, which is why I encourage all eligible youth in Chicago to take advantage of this opportunity to enhance their job prospects," Hunter said.
Opportunities are available through the end of August.
###
Category: News