Published: Thursday, August 27, 2020 02:08 PM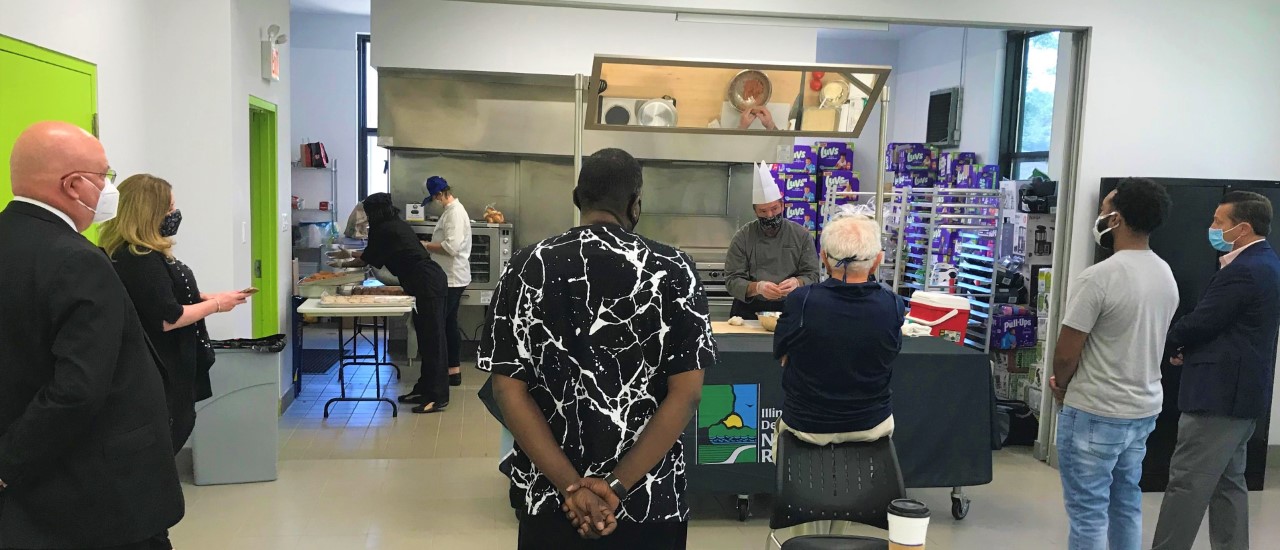 CHICAGO — In an effort to help local families in need, State Senator Mattie Hunter (D-Chicago) partnered with the Illinois Department of Natural Resources (IDNR), Chicago food dispensaries, and State Representative Sonya Harper (D-Chicago) to host a cooking demonstration and tasting event in the Englewood neighborhood last Friday.
"Many people are struggling to make ends meet and to feed their families during the public health crisis," Hunter said. "I will do anything I can to help families in what may be the most challenging times of their lives."
Hunter's office donated food and PPE supplies for Friday's events, where food options were offered to local businesses and food pantries.
At the Primo Center's Englewood Community Kitchens, culinary expert and Executive Chef Chris Koetke demonstrated the most effective ways to cook and serve Asian carp to local business owners and food pantries.
Following the cooking demonstration, the prepared food items were transported to Evening Star Missionary Baptist Church as part of a food relief effort supported by the Greater Chicago Food Depository and the Get Growing Foundation, who supplied fresh produce and other food items. Fish was donated by the newly formed Midwest Fish Co-Op, a first-of-its-kind collaboration of fishers in Illinois.
"The pandemic and its economic effects have put more of our neighbors at risk of hunger. Strong partnerships across the public and private nonprofit sectors are vital to ensure food access during this challenging time," said Herman Carnie, Director of Food Acquisition at the Food Depository. "We are so pleased to support this community event with nutritious fresh produce."
IDNR is planning more Asian carp food relief events statewide. For additional information, or to be a part of the event, contact Ted Penesis, Director of the Office of Community Outreach, IDNR, at This email address is being protected from spambots. You need JavaScript enabled to view it. or 847-608-3108.
Category: News