Published: Wednesday, December 02, 2020 11:11 AM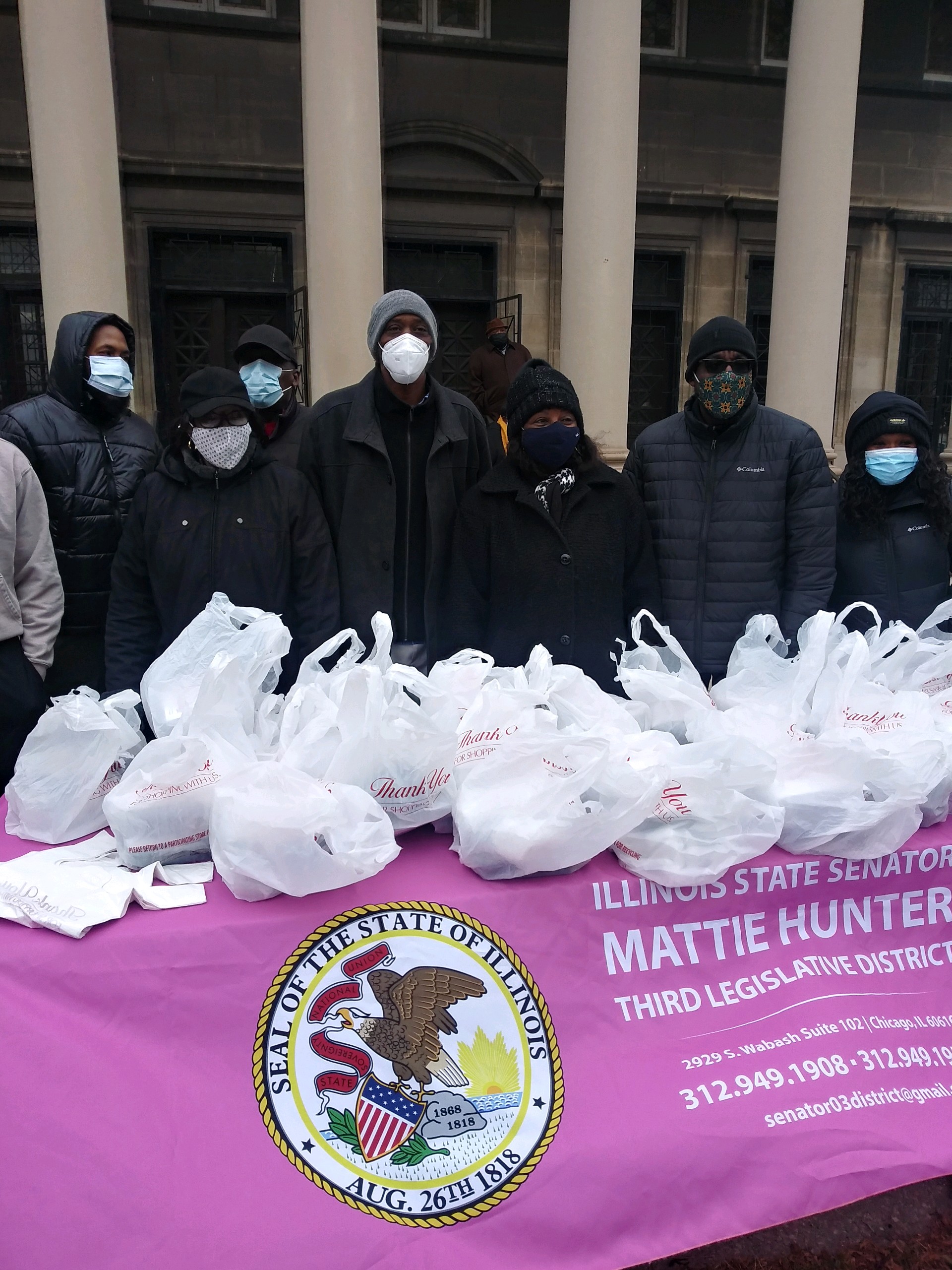 CHICAGO – As the holiday season begins and the COVID-19 pandemic continues, many families are not able to afford delicious, healthy meals. To help bring some cheer this holiday season, State Senator Mattie Hunter (D-Chicago) partnered with Meridian Health, U.N.I.O.N. Impact and Centennial Missionary Baptist Church to give back to the Southside community by helping families put good, healthy food on their tables.
"The winter holiday season is always a time to exude the spirit of giving," Hunter said. "This winter, as so many are dealing with unemployment and loss, it is especially important that we make sure our residents are cared for."
Smoked Cajun turkey, cranberry and sage cornbread, stuffing with giblet, gravy, vegetable medley, and sweet potato pie were all included in the pre-prepared meals that were given away Monday afternoon through contactless delivery.
The giveaways happened at multiple locations, including Centennial Missionary Baptist Church and U.N.I.O.N. Impact Center.
"No one should have to go hungry, especially during the holidays," Hunter said. "I will continue to do everything I can to support those who have experienced hard times during this pandemic."
Hunter's office is planning more food giveaways in the coming weeks.
Category: News