Published: Thursday, August 26, 2021 02:15 PM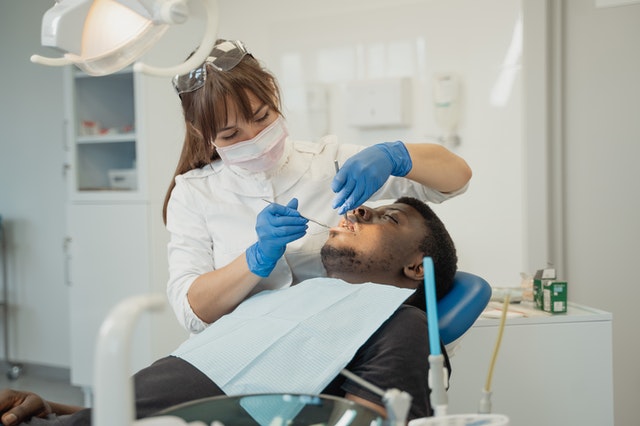 CHICAGO – A state-of-the-art oral care center is coming to Chicago's Near West Side, thanks to a law signed by Governor J.B. Pritzker that was championed by State Mattie Hunter (D-Chicago) and State Representative Lakesia Collins (D-Chicago).
"The Near West side will greatly benefit from having high quality dental care available, especially for residents that have served our country," Hunter said. "Our veterans have done so much for this country, and do not always receive enough love in return for their sacrifices. Making sure they have accessible dental care is just one way we can show our gratitude."
House Bill 690 allows dentists from Aspen Dental to provide much-needed dental care to underserved Illinois veterans. Dentists from other states will be able to practice under a temporary license to care for people in need at the Aspen Dental Management Inc. Oral Care Center in Chicago, which is expected to open in 2022.
"There is a massive need for dental services in our community and oral care for the underserved and veterans in our area," Collins said. "Many U.S. veterans are homeless or disadvantaged and are not eligible for dental benefits through the Veterans Administration. When I found out about this project, I was excited to be the chief sponsor and work with many groups to find a bill that will provide more dental care services for the West Side."
The new Oral Care Center being developed by Aspen Dental Management Inc. is a facility that will bring together industry-leading clinicians and thought leaders to train hundreds of Illinois-licensed and other state-licensed oral health professionals from the independently-owned Aspen Dental branded practices around the nation in modern dental technology and clinical procedures.
The center will simultaneously provide Chicago's underserved veterans with dental care – completely free to qualifying patients.
Category: News