Published: Wednesday, December 06, 2017 03:22 PM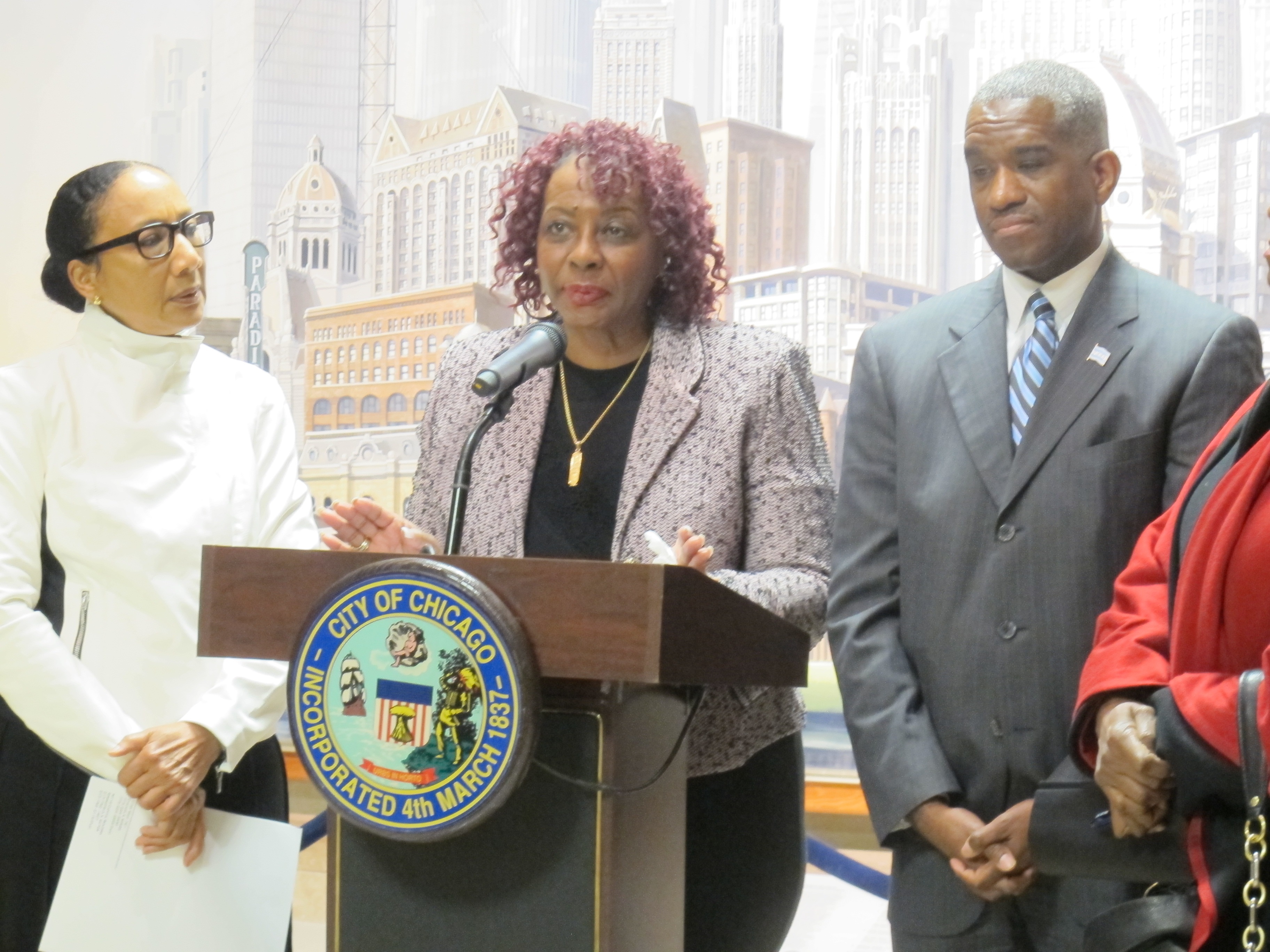 CHICAGO-- Joined by fellow lawmakers and members of the Chicago Teachers Union Wednesday morning, State Senators Mattie Hunter and Jacqueline Collins and Mattie Hunter voiced their opposition to a move by Mayor Rahm Emanuel to shutter four schools in the Englewood neighborhood.
"As legislators, this is a slap in the face," Hunter said. "The mayor's office and Chicago Public Schools did not involve us in these conversations. We've worked extremely hard in Springfield to bring resources back to Chicago to educate our children. This governor has made a clear attempt to limit the resources we send to Chicago, and we've done our best to save our students. Deciding to close our schools, after all we have done for CPS is unacceptable; our children deserve better than this!"
Speaking from City Hall in Chicago, the group called on the community, city residents and other elected officials to join them in opposing the destabilization and disinvestment of public schools.
"I stand alongside my colleagues, united in disappointment and outrage as, once again, Mayor Emanuel chooses to pull the rug out from under our public schools," Collins said. "Years of negotiations in the General Assembly finally came to fruition this year when Democrats and Republicans rejected politics, embraced compromise, and came together to make a fairer system for our children. It is unconscionable that after a season of uncertainty that thankfully ended in a more equitable funding model for Chicago schools, Englewood now finds itself completely stripped of local high schools."
Category: News