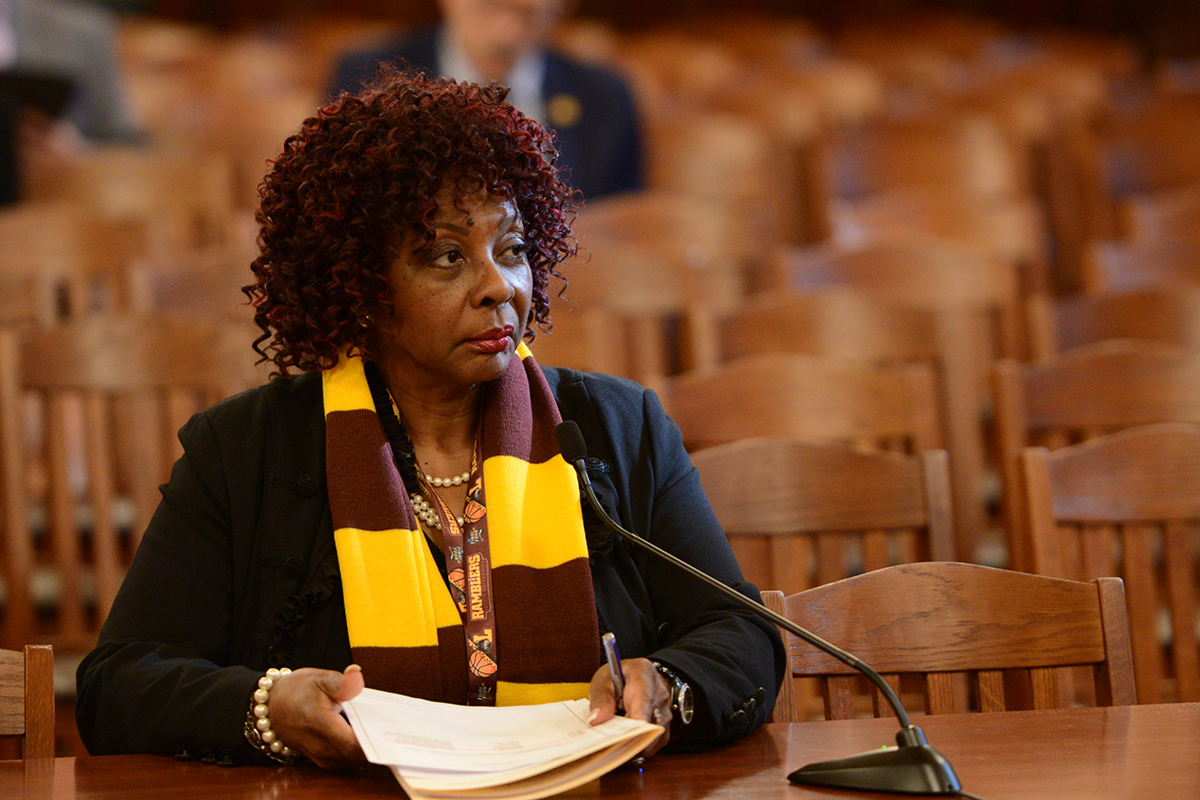 SPRINGFIELD – State Senator Mattie Hunter (D-Chicago) is strongly urging the United States Congress to reduce, if not eliminate, the amount of military equipment provided to local law enforcement agencies. For the last 20 years, the United States government has used the 1996 National Defense Authorization Act to give local law enforcement agencies access to military equipment at no charge.

"Law enforcement agencies need to be held accountable and provide greater transparency around the flow of weapons into these departments," said Hunter. "There is little transparency in which departments receive such equipment, and there is even less information provided to the public as to why local law enforcement may need such equipment."

Militarized policing has deepened the divide between communities and police, reducing public trust in law enforcement officers. The federal government and the State of Illinois have failed to adequately provide reasonable long-lasting restrictions and oversight on the use of military grade weapons by police.

In 2015, then-President Barack H. Obama took steps to demilitarize local police by banning tracked armored vehicles, bayonets, grenade launchers and more. In 2017, President Trump rolled back the Obama-era demilitarization policies, thereby allowing law enforcement agencies access to military equipment, typically used for warfare.

"Over the past few years, we have seen this military grade equipment used in our own backyards —¬specifically on or against black and brown people," Hunter said. "I have listened to the cries from my constituents as they begged for something to be done. We as legislators need to take the proper steps to ensure safety among all citizens no matter one's geographical location or zip code."

Hunter's Resolution is set to be heard in the Senate State Government Committee.