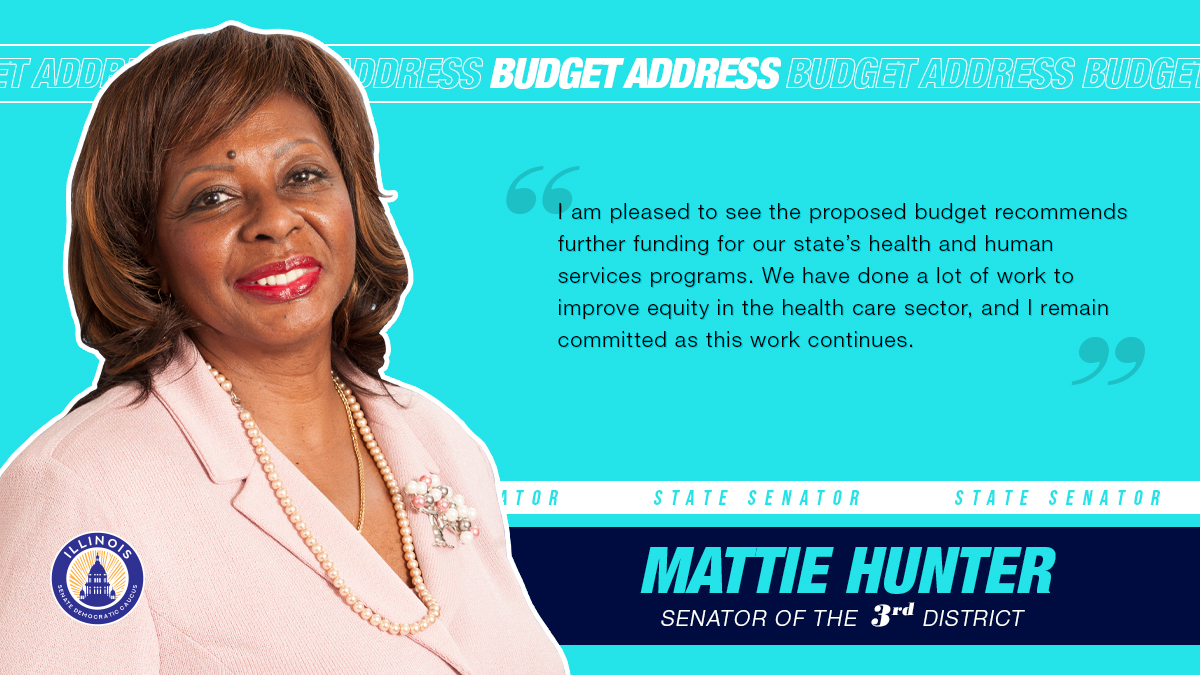 SPRINGFIELD – State Senator Mattie Hunter (D-Chicago) released the following statement in response to Governor JB Pritzker's budget address on Wednesday:
"I am pleased to see the proposed budget recommends further funding for our state's health and human services programs. We have done a lot of work to improve equity in the health care sector, and I remain committed as this work continues.
"We must continue to make it affordable to live, go to school and work in our state. Increased access to affordable housing and services that focus on ending and preventing homelessness should be top priorities. The communities I represent are in need of this type of support, and I am glad to see a new $350 million investment in crisis response, expanded housing assistance and increased job opportunities for people without housing.