Published: Thursday, June 25, 2015 09:37 AM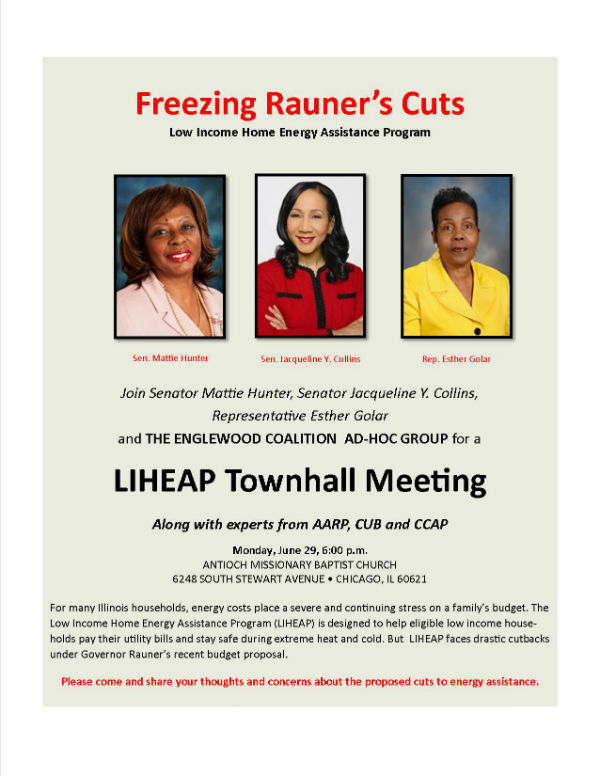 For many Illinois households, energy costs place a severe and continuing stress on a family's budget. In response to Republican Gov. Bruce Rauner's proposed suspension of the Low Income Home Energy Assistance Program, designed to help eligible low income households pay for utilities, State Senators Mattie Hunter and Jacqueline Y. Collins are joining Representative Esther Golar, AARP, CUB and CCAP on Monday, June 29, for a LIHEAP Town Hall.
"Every utility rate payer in Illinois pays into LIHEAP, which helps protect seniors, the disabled and low-income families from facing eviction due to high energy costs and weather-related illnesses. While Governor Rauner is calling to eliminate this program, I am meeting with the public to save a crucial service that thousands of Illinoisans rely upon every year," said Hunter, chairperson of the Senate Energy and Public Utilities Committee.
Category: Constituent Services Content