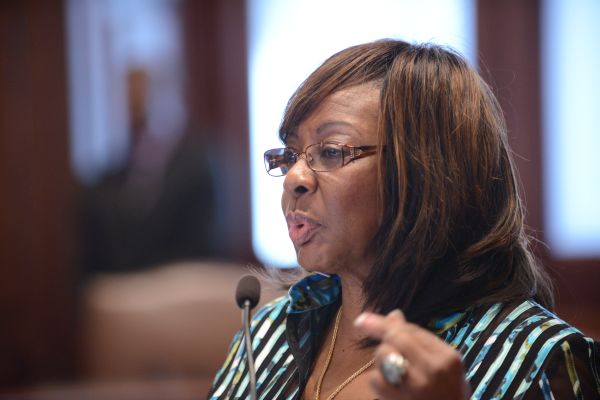 CHICAGO - In response to media reports of 74 heroin overdoses within a 72-hour time span, State Senator Mattie Hunter (D-Chicago) cautions the public from seeing the scenario as being an isolated event.
"The horrific cases of heroin overdoses in recent days unfortunately highlight how widespread and serious this crisis has become. This public health crisis affects more than patients rushed to hospitals. The financial burden hits taxpayers through health care and law enforcement costs," said Hunter, member of the Senate Public Health and Human Services.
During the summer, lawmakers overrode Governor Bruce Rauner's veto of the state's Heroin Crisis Act. The comprehensive legislation makes treatment and prevention available for the public.
Among the law's provisions, law enforcement officers will carry kits with heroin overdose antidotes. Trained, local pharmacists will also keep overdose medication available.
"If there is any good to come from this rash of overdoses, I hope that it serves as a wakeup call to Governor Rauner that the social and human services the state provides are vital to protecting our children and our society," said Hunter.
House Bill 1, the Heroin Crisis Act, became effective this summer.