Published: Thursday, May 16, 2013 12:12 PM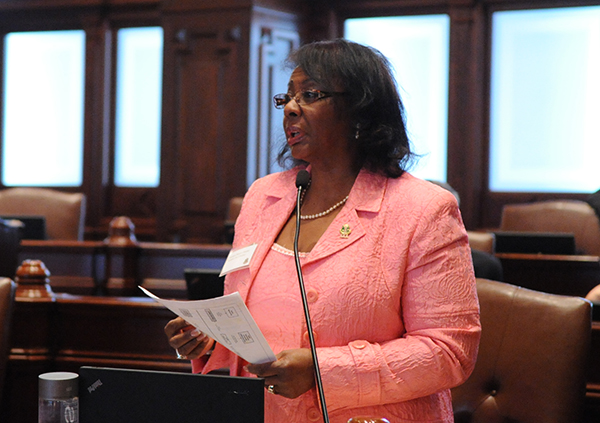 Legislation establishing the state of Illinois' premiere working capital revolving loan fund for small, minority and disadvantaged business contractors is now on the way to the Governor's desk thanks to the efforts of State Sen. Mattie Hunter.
"This loan fund is a novel program that we need as it's going to bring new economic opportunities and benefits to Illinois minority and disadvantaged business contractors," Hunter said.
Hunter, chief sponsor of House Bill 3267, says the legislation allows the Illinois Department of Transportation (IDOT) to provide low-interest loans from the established Working Capital Revolving Loan Fund to minority and disadvantaged business enterprise contractors.
"I continue to be proactive in addressing this issue as this measure is similar to legislation I've promoted in the past intending to bring greater economic opportunities to our communities by leveling the playing field regarding minority and disadvantaged businesses participating in bidding public work project contracts," Hunter said.
HB 3267 derives from Hunter's 97th General Assembly initiative Senate Bill 2491, which proposed a disadvantaged business loan and grant program for minority and female-owned businesses certified for construction work through IDOT.
HB 3267 was approved by the Illinois Senate and now, having passed both chambers of the General Assembly, moves to Gov. Pat Quinn for consideration.
Category: Social Equality