Published: Friday, July 29, 2016 10:52 AM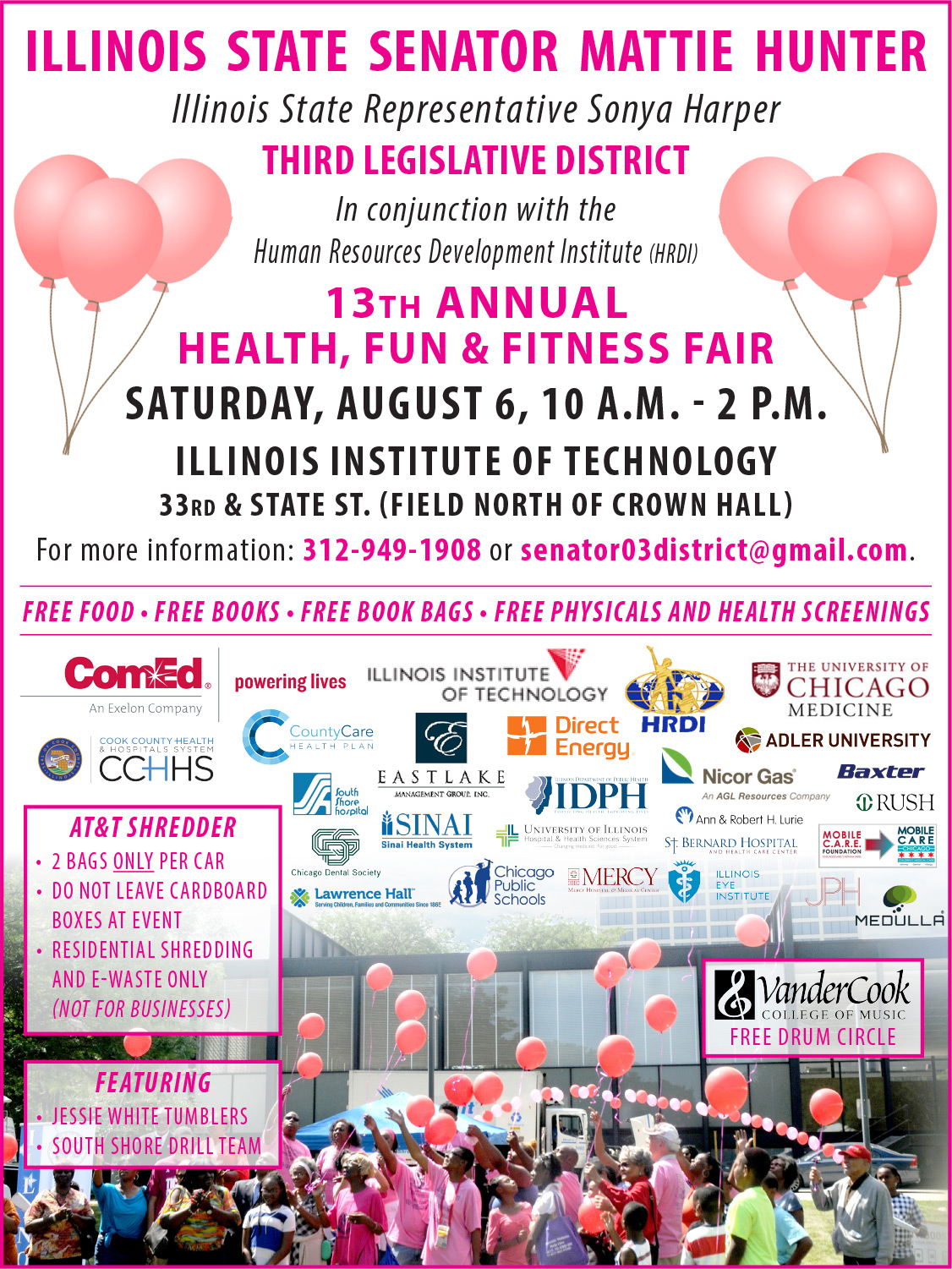 Free health and fitness services, back-to-school supplies, activities and food will be available for families and residents from 10 a.m. to 2 p.m. Saturday, August 6. State Senator Mattie Hunter (D-Chicago), the Human Resources Development Institute and State Representative Sonya Harper (D-Chicago) are providing free health screenings at their 13th annual Health Fun & Fitness Fair.
The event will be located at the Illinois Institute of Technology on 33rd and State streets. Free eye and dental examinations will be offered, along with health screenings and information on nutrition, exercise and holistic health. The festivities will include performances, raffles, prizes, food and refreshments.
"As Chicagoans, we should remember to take care of our loved ones by doing everything we can to make our communities stronger and healthier. Getting active, having fun and remaining safe are all possible when a neighborhood becomes a family," said Hunter.
Category: Frontpage