Published: Wednesday, April 24, 2013 10:29 AM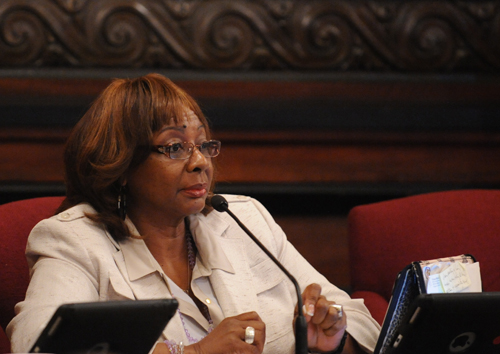 State Senator Mattie Hunter today proudly spoke out in support of Small Contractor Bridge, a new loan program that has been created (greatly in response to her efforts) to help small contractors as they compete for public works projects.
Hunter has been vocal for the past several years in respect to identifying the problem of and addressing the need for small business loans and allowing for minority contractors' participation in bidding on public works projects. She has advocated in the General Assembly for small and minority businesses, having supported in the past programs working to leverage state resources to aid businesses in competing on an equal playing field. Hunter was also among the first to identify the need for a state solution through a working capital program for M/W/DBE (minority-owned, women-owned and disadvantaged business enterprises) contractors who find themselves unable to bid on public work projects due to high financial barriers and lack of access to working capital.
Category: Social Equality